Full gallery located at http://photos.cuttlefishtech.com/gallery.php?dir=cherry-10-2, highlights and captions below!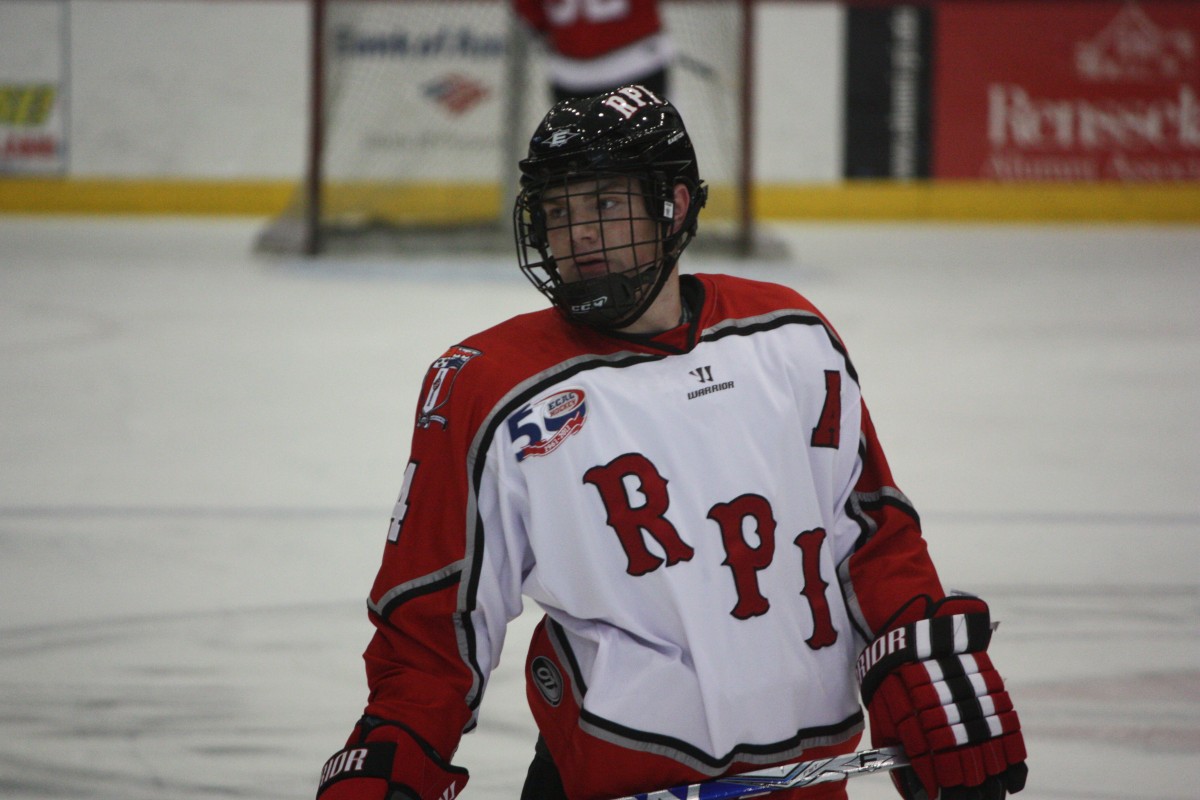 1. Senior forward Bryan Brutlag (#4)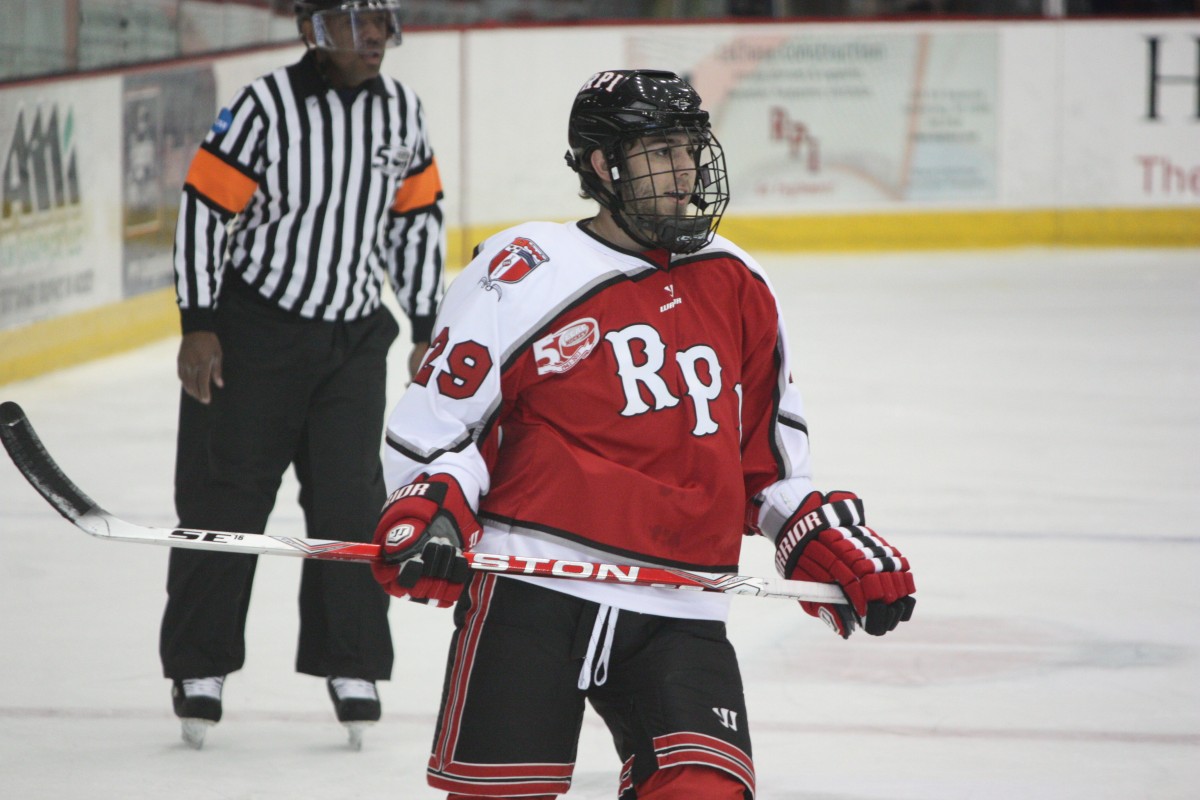 2. Sophomore defenseman Nick Bailen (#29)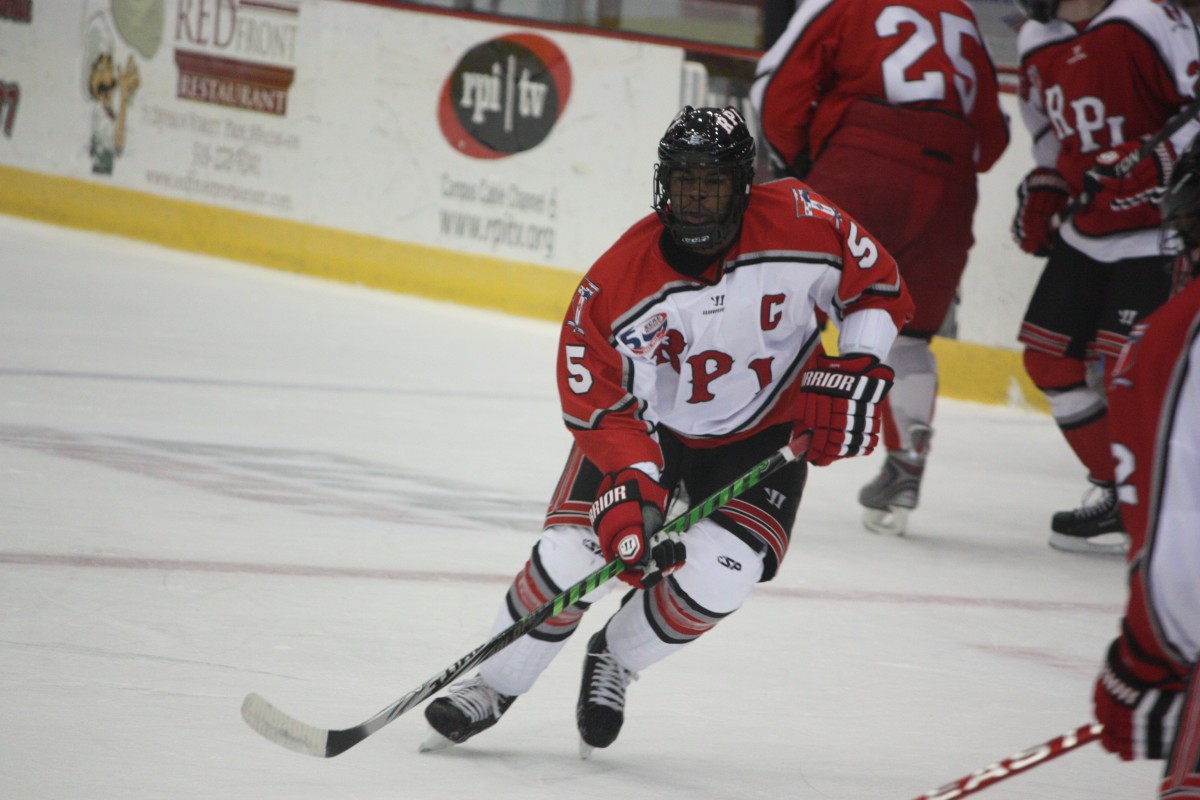 3. Senior defenseman John Kennedy (#5)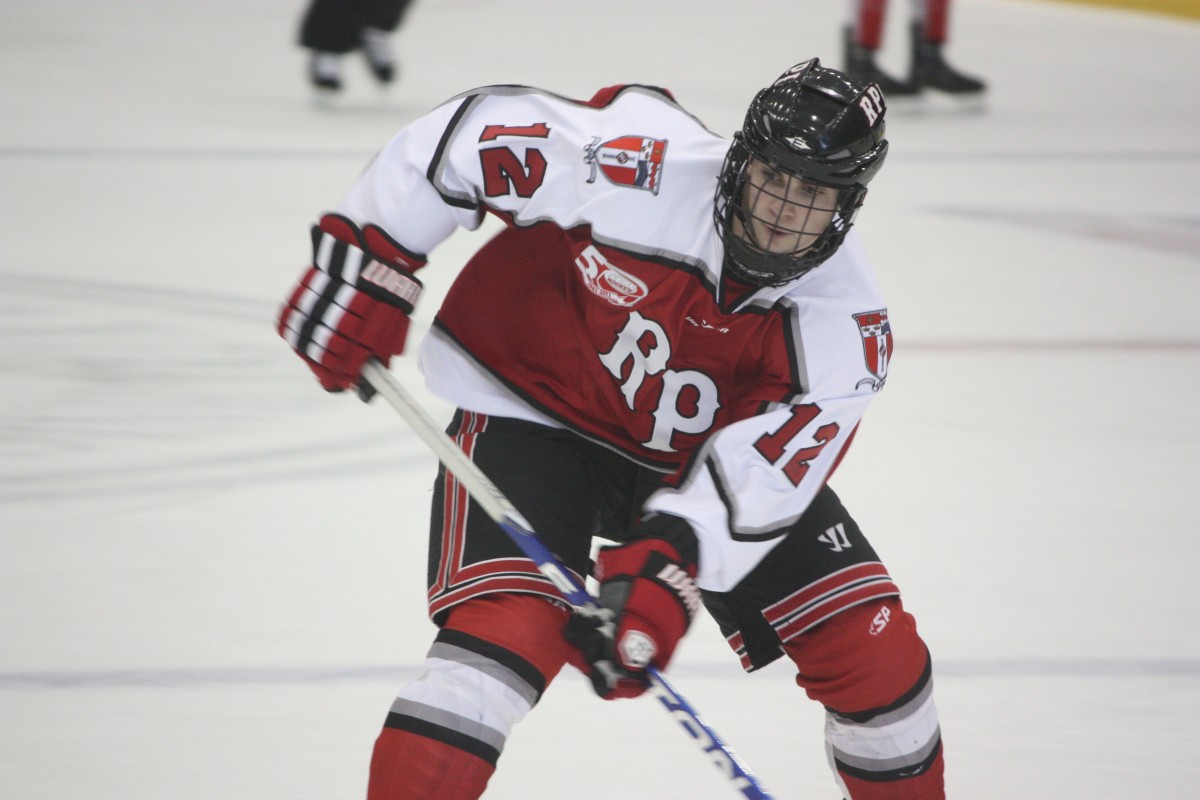 4. Freshman forward Johnny Rogic (#12) receives a pass and sets up for the 2nd goal of the game, a slapshot past goaltender Allen York.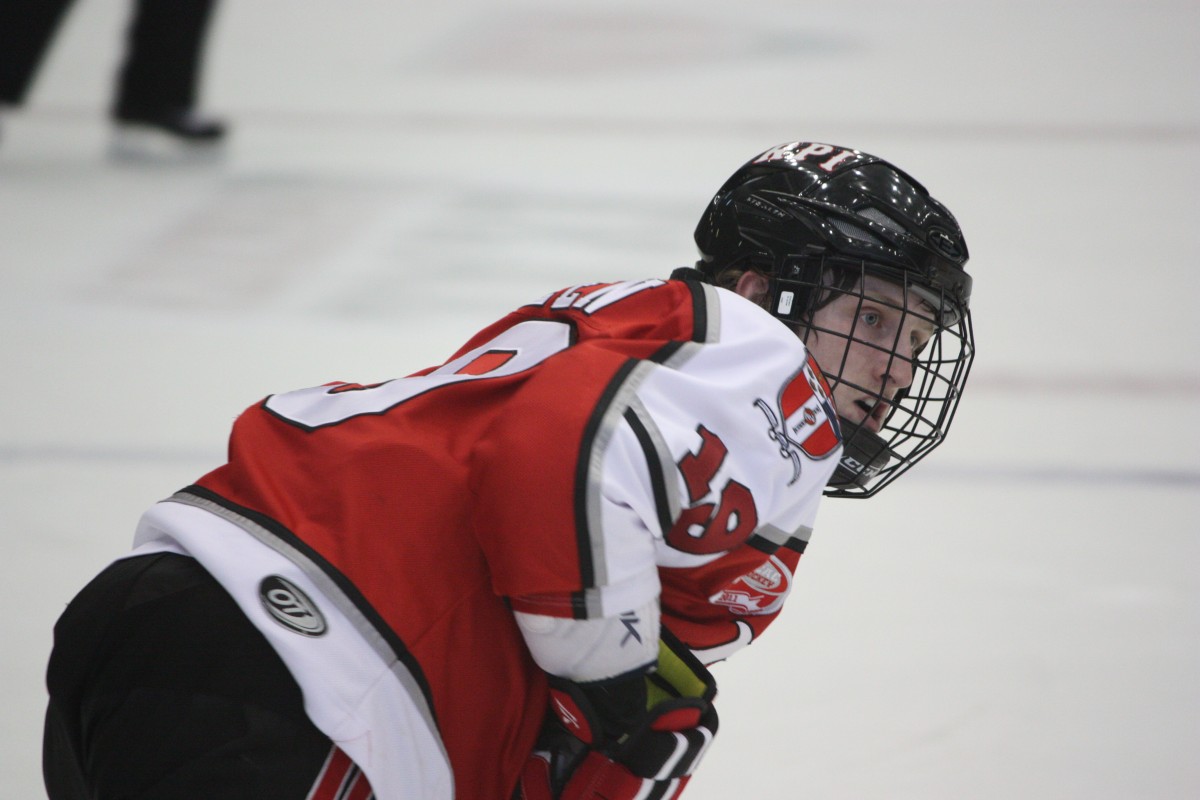 5. Junior forward Patrick Cullen (#19)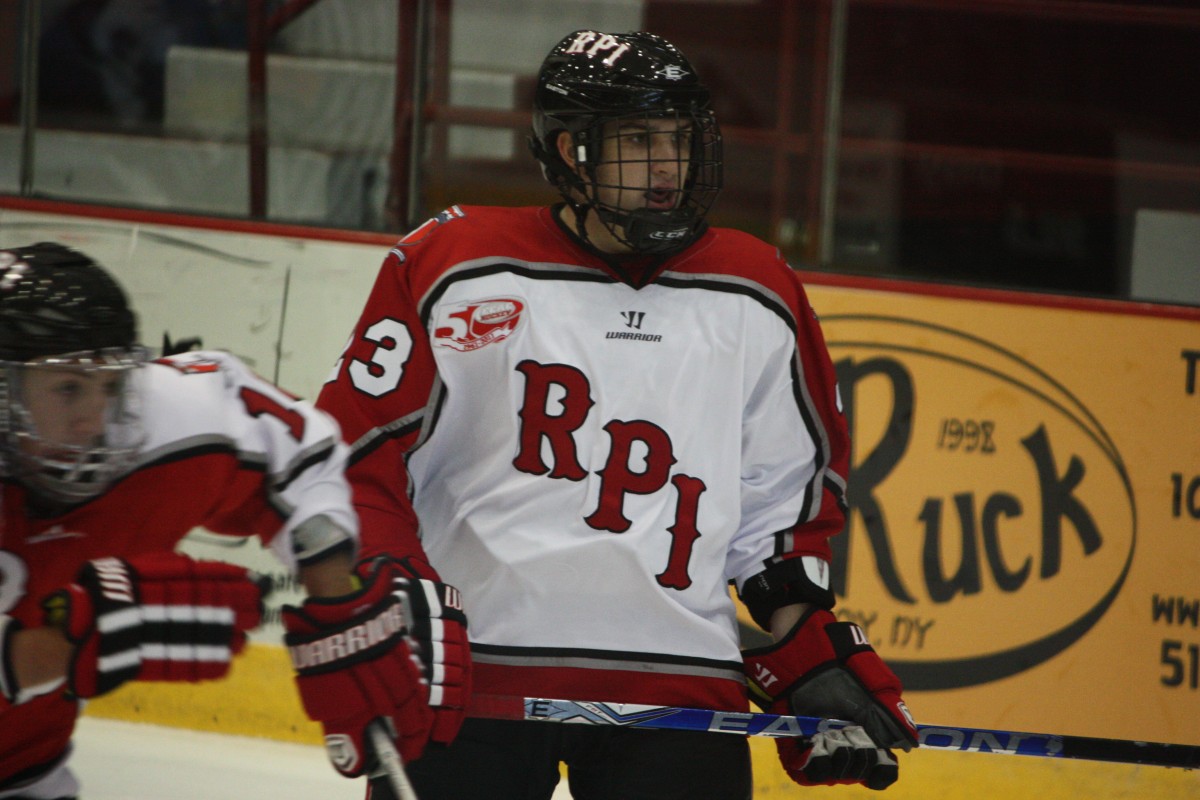 6. Freshman forward Brock Higgs (#23)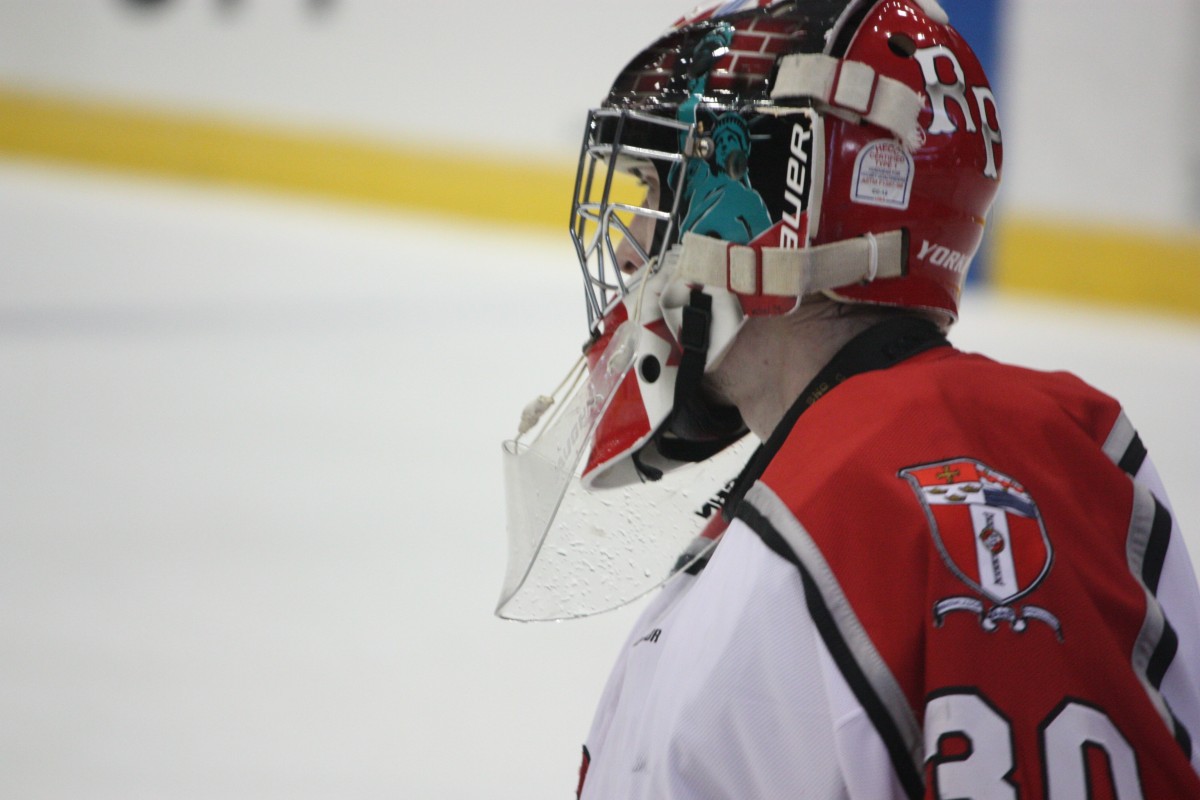 7. Junior goalie Allen York (#30)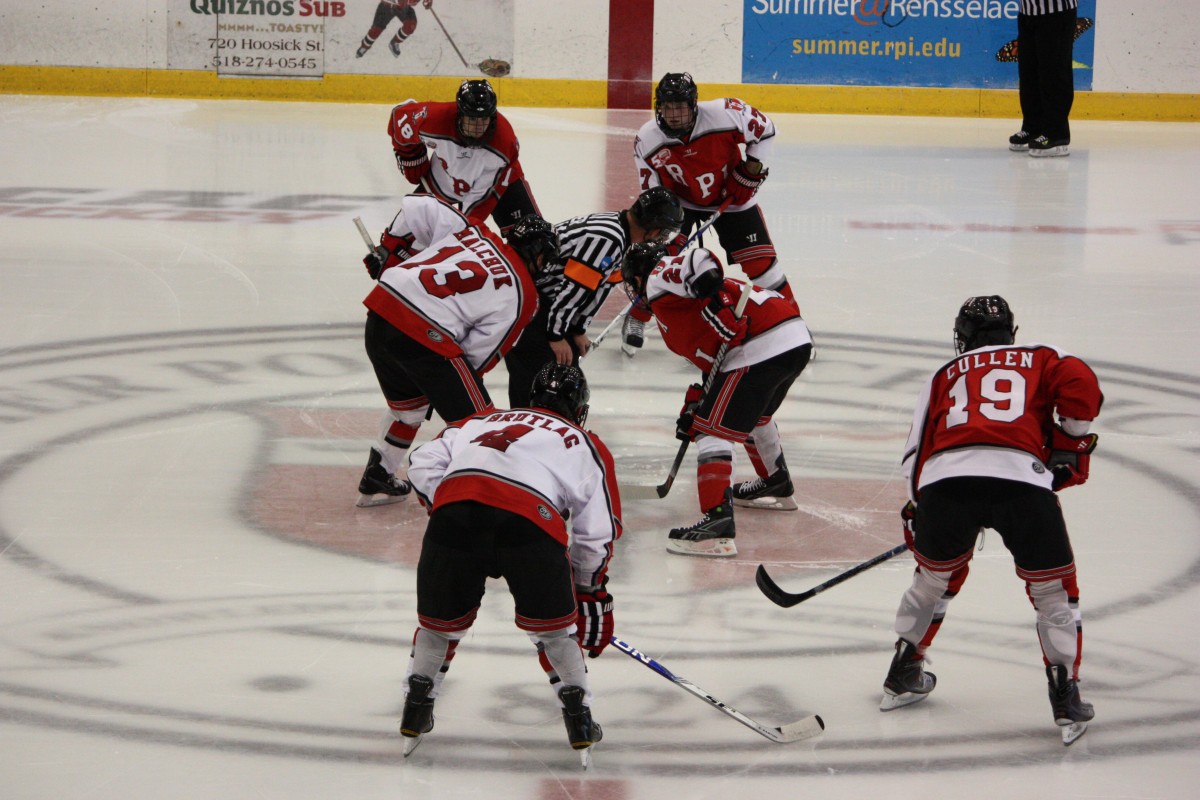 8. Joel Malchuk (#13) faces off against Polacek (#21) to start the 2nd period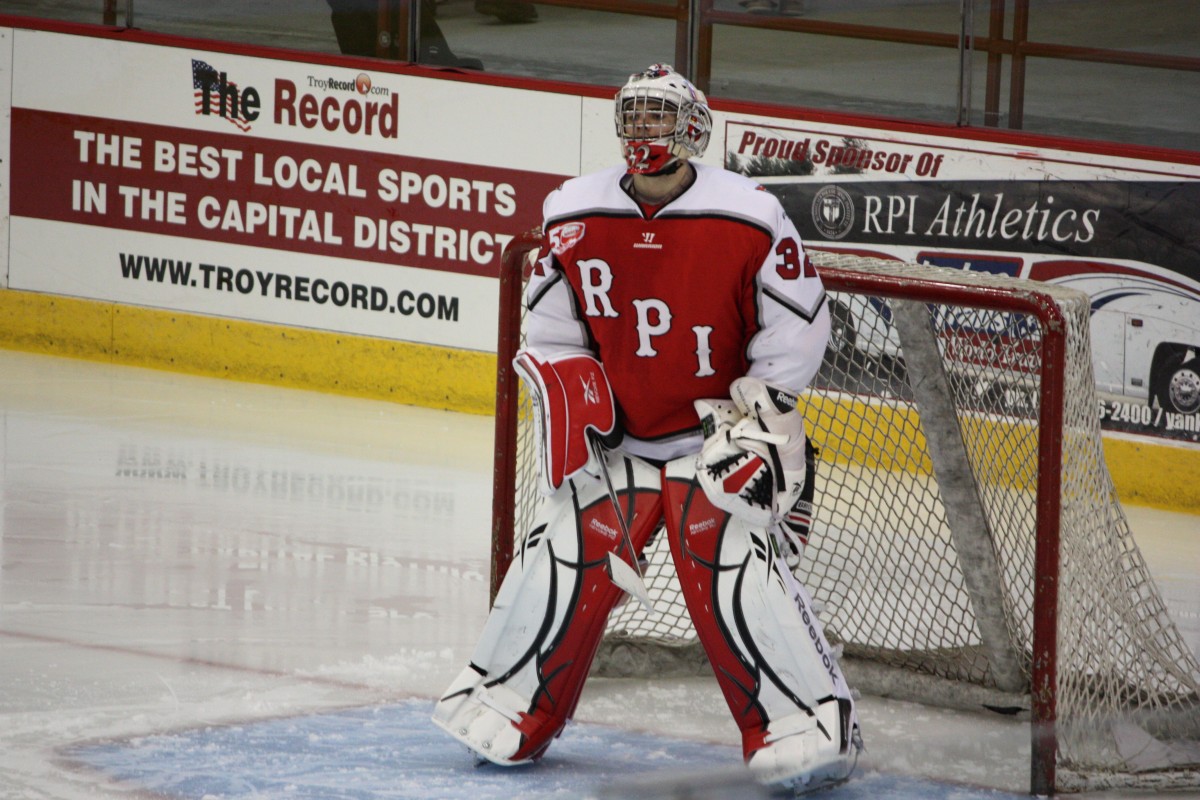 9. Sophomore netminder Bryce Merriam (#32)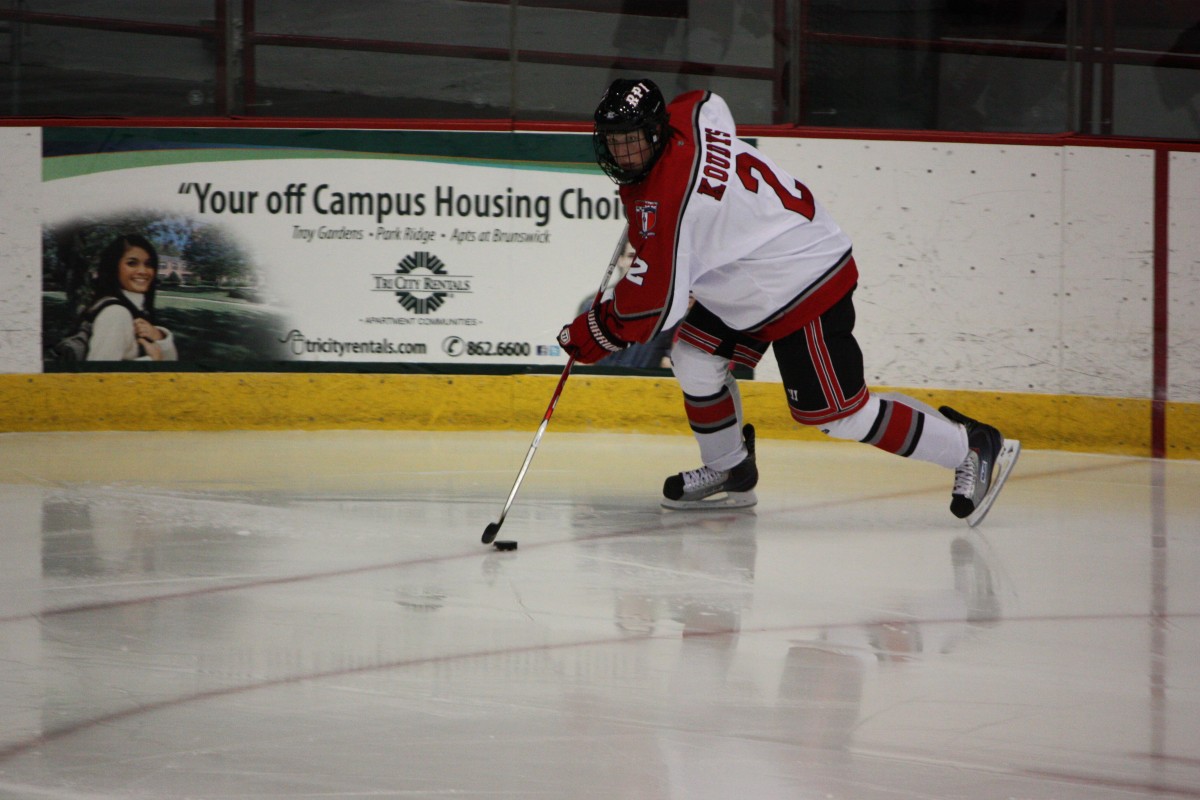 10. Freshman defenseman Pat Koudys (#2)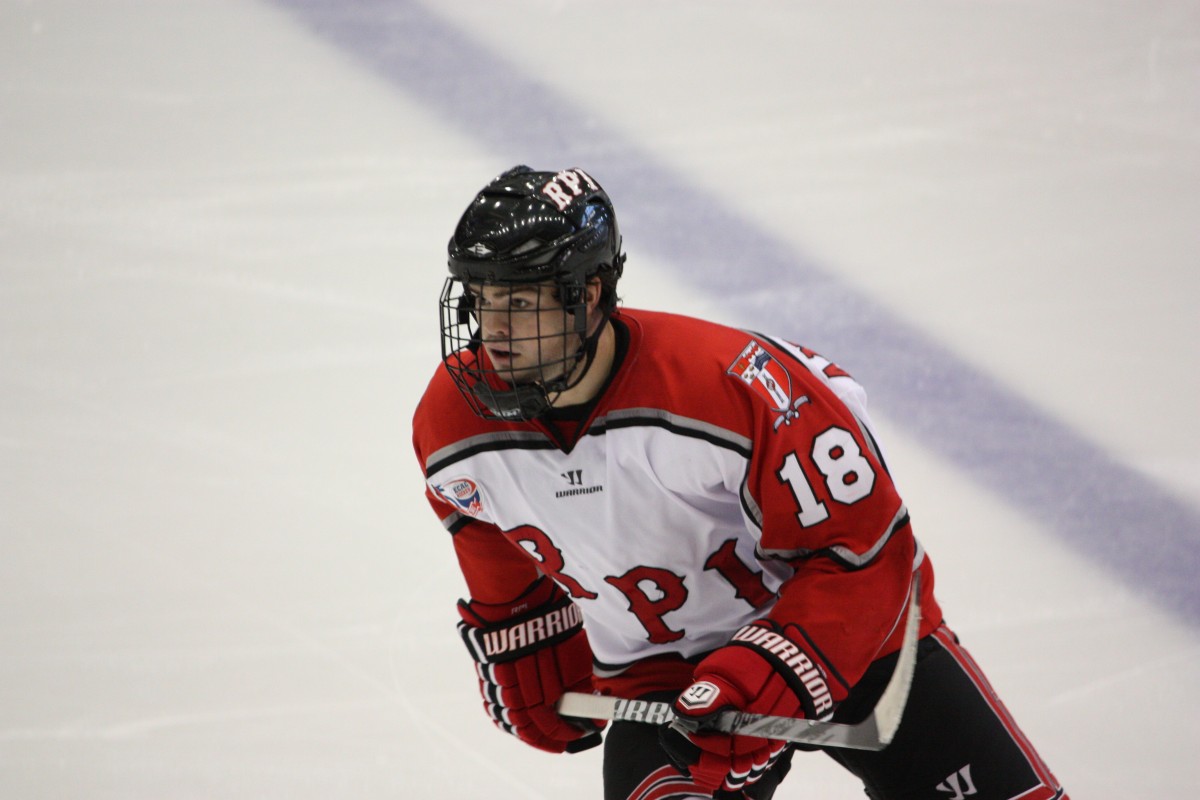 11. Junior forward Alex Angers-Goulet (#18)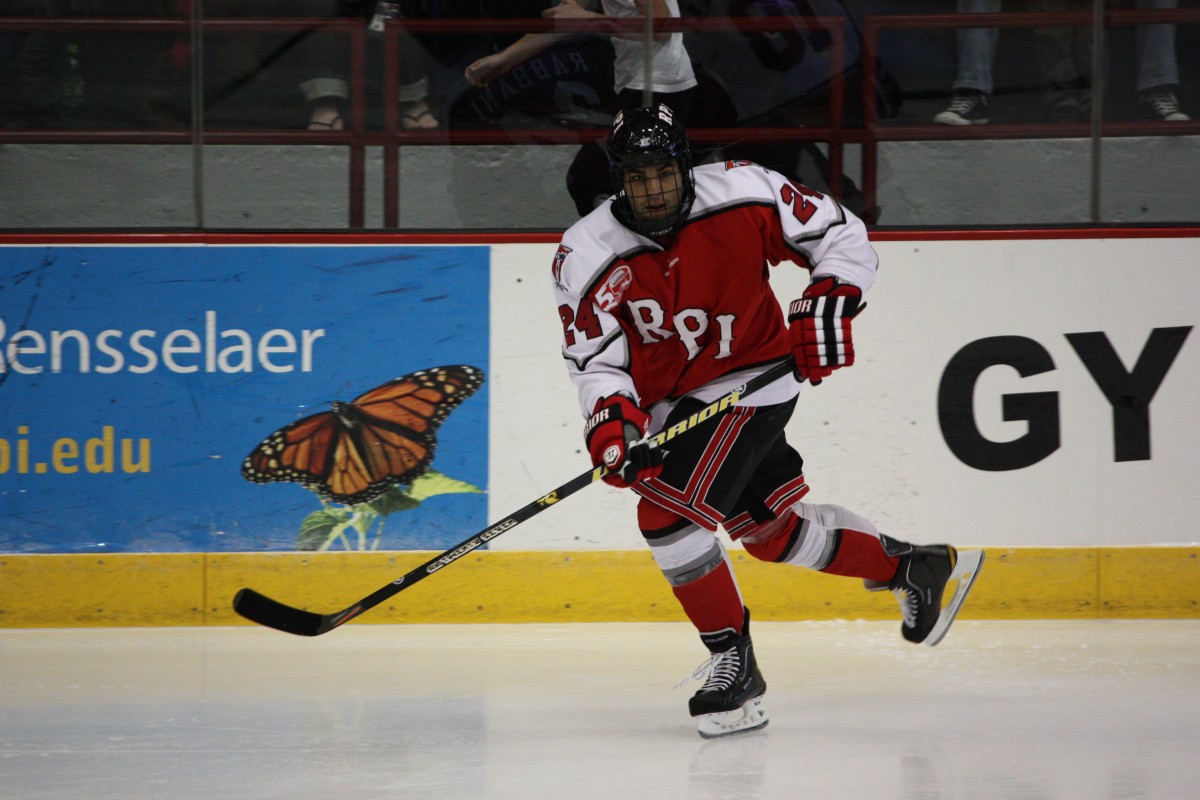 12. Junior forward Josh Rabbani (#24)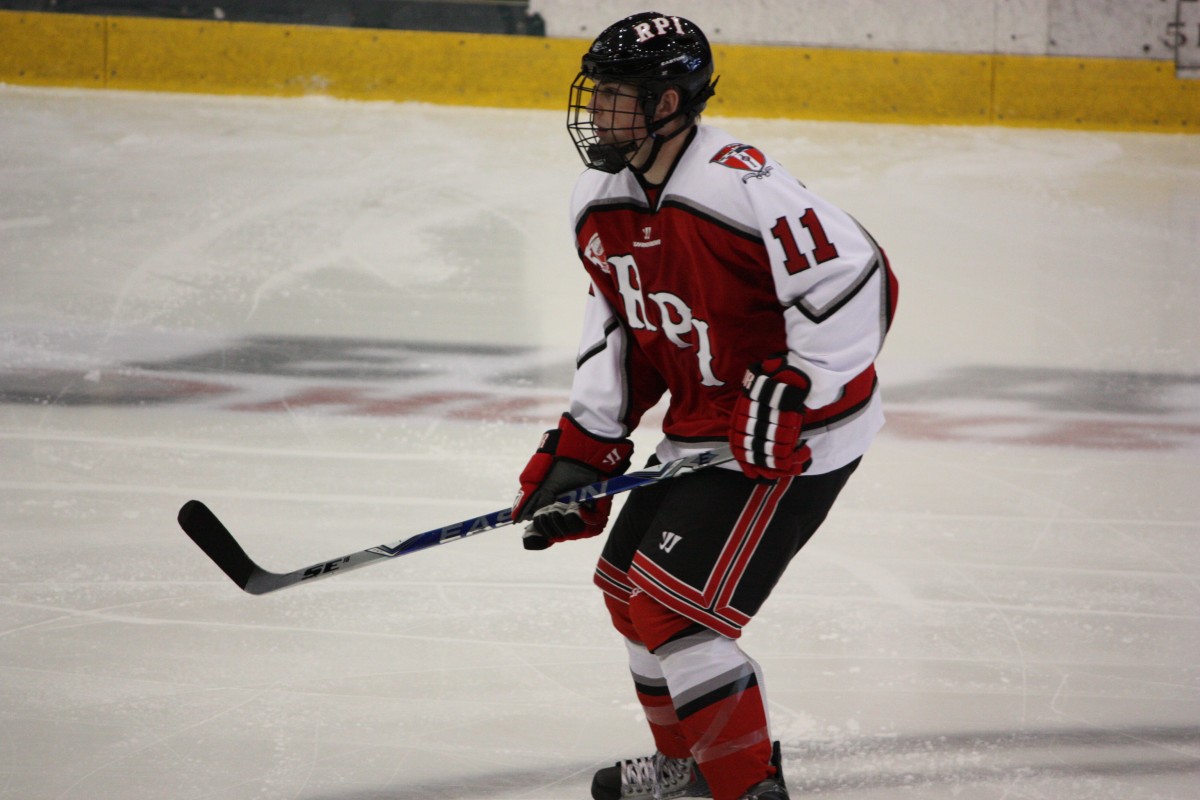 13. Freshman defenseman Bo Dolan (#11)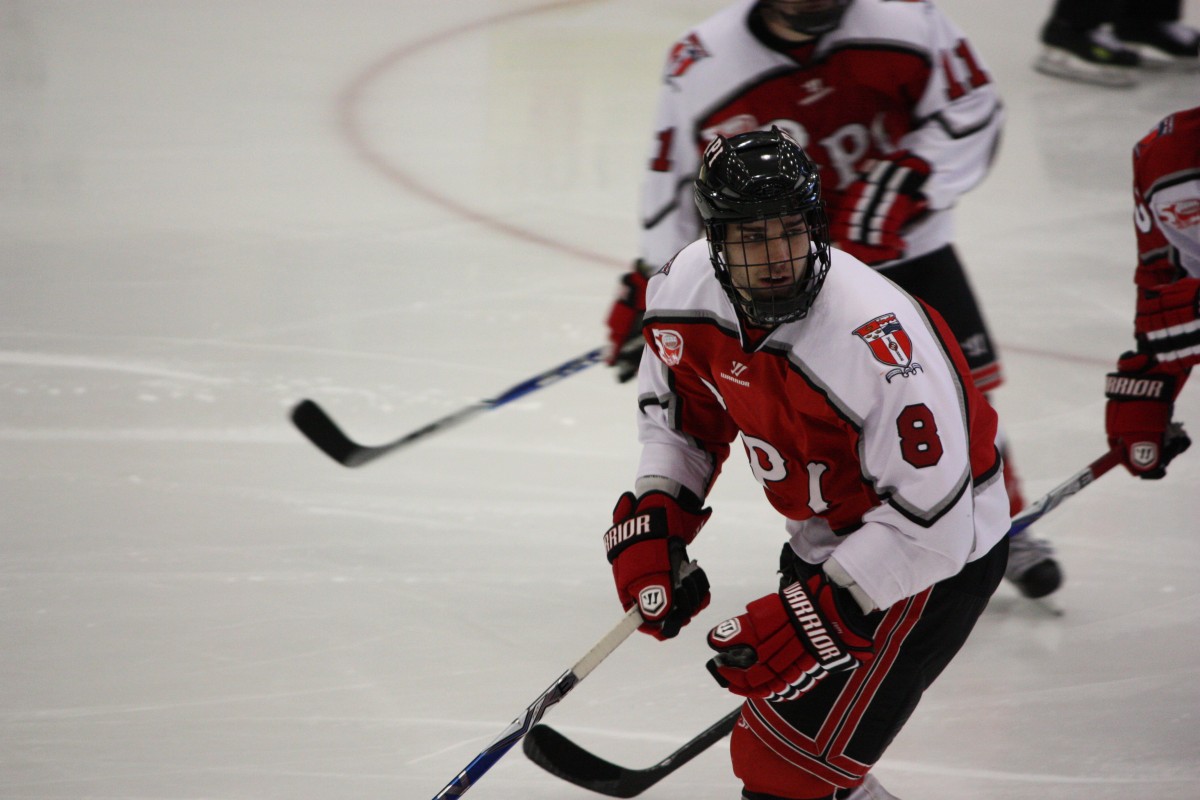 14. Junior defenseman Mike Bergin (#8)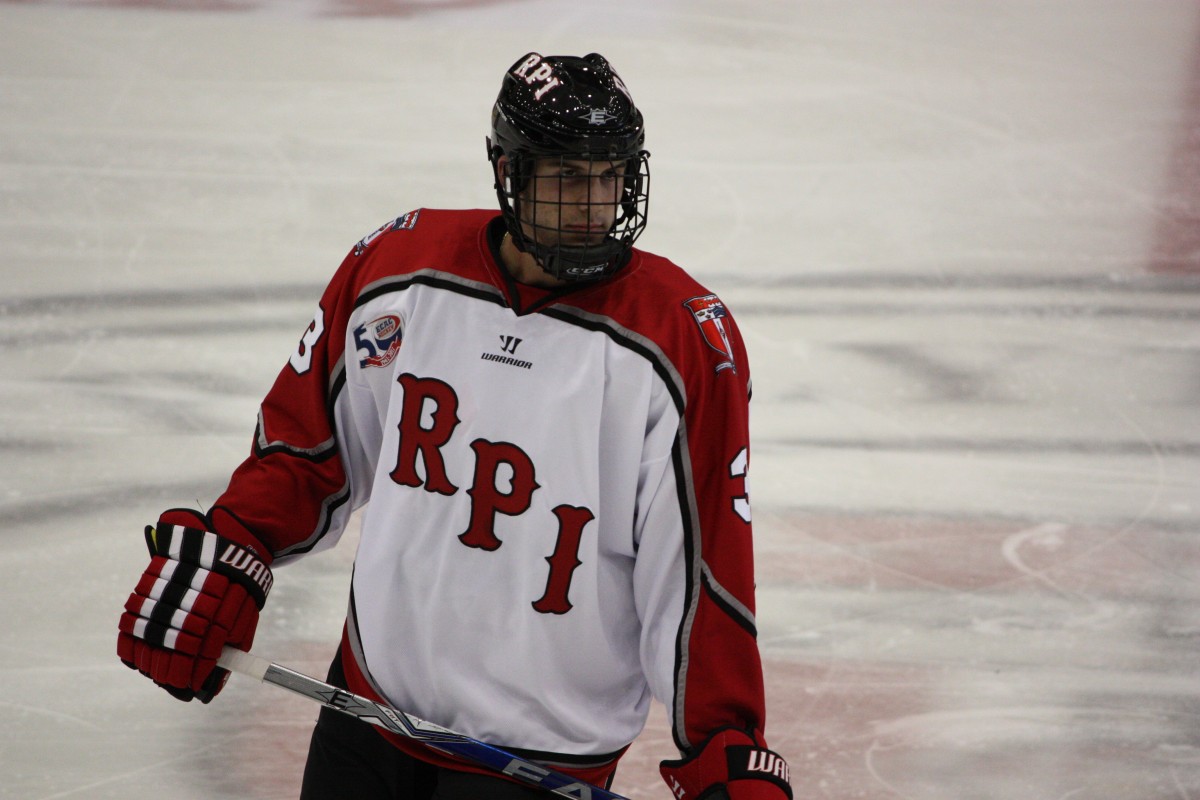 15. Freshman defenseman Guy Leboeuf (#3)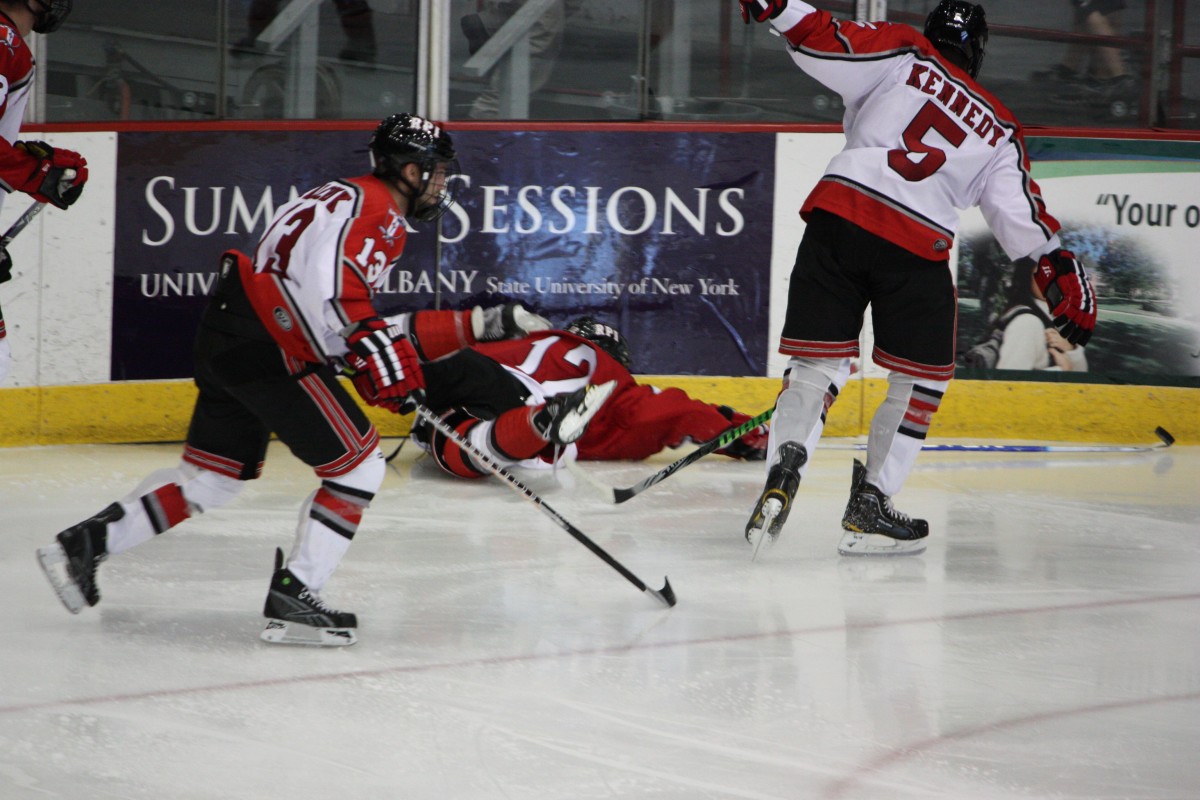 16. Johnny Rogic (#12) gets sent into the boards by John Kennedy (#5)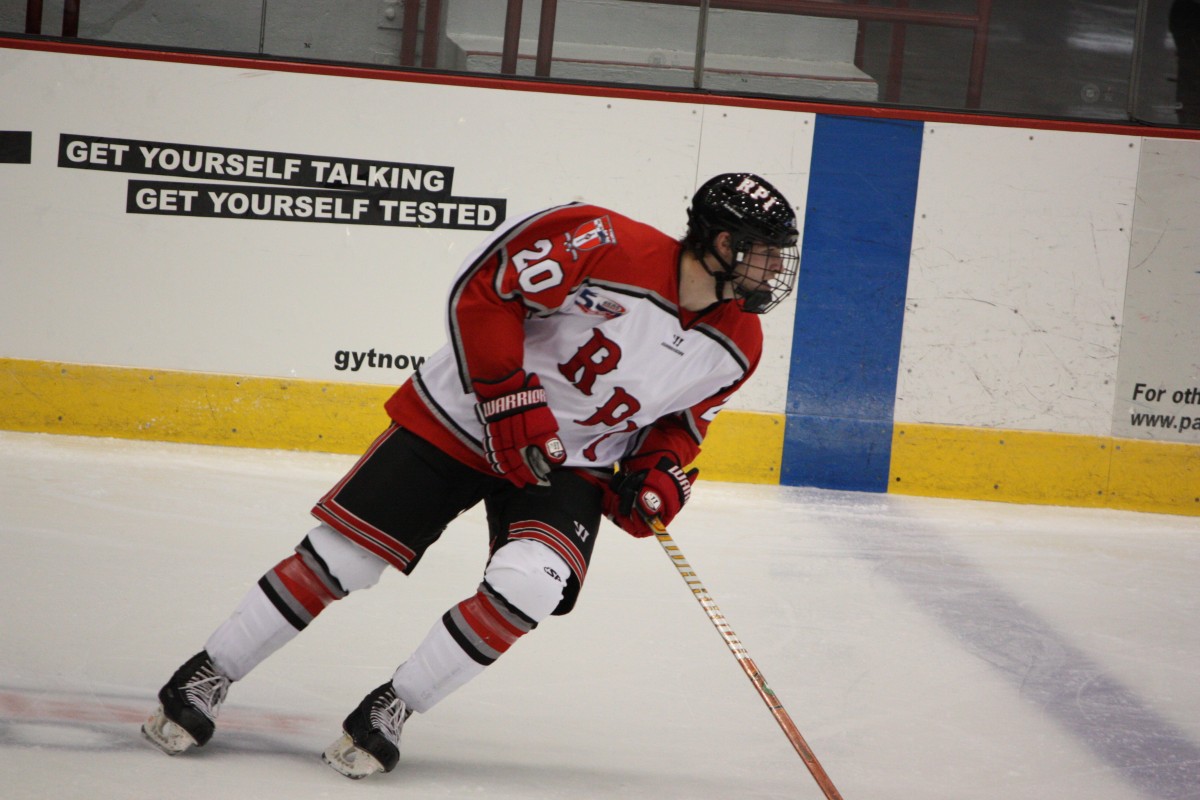 17. Senior forward Kevin Beauregard (#20)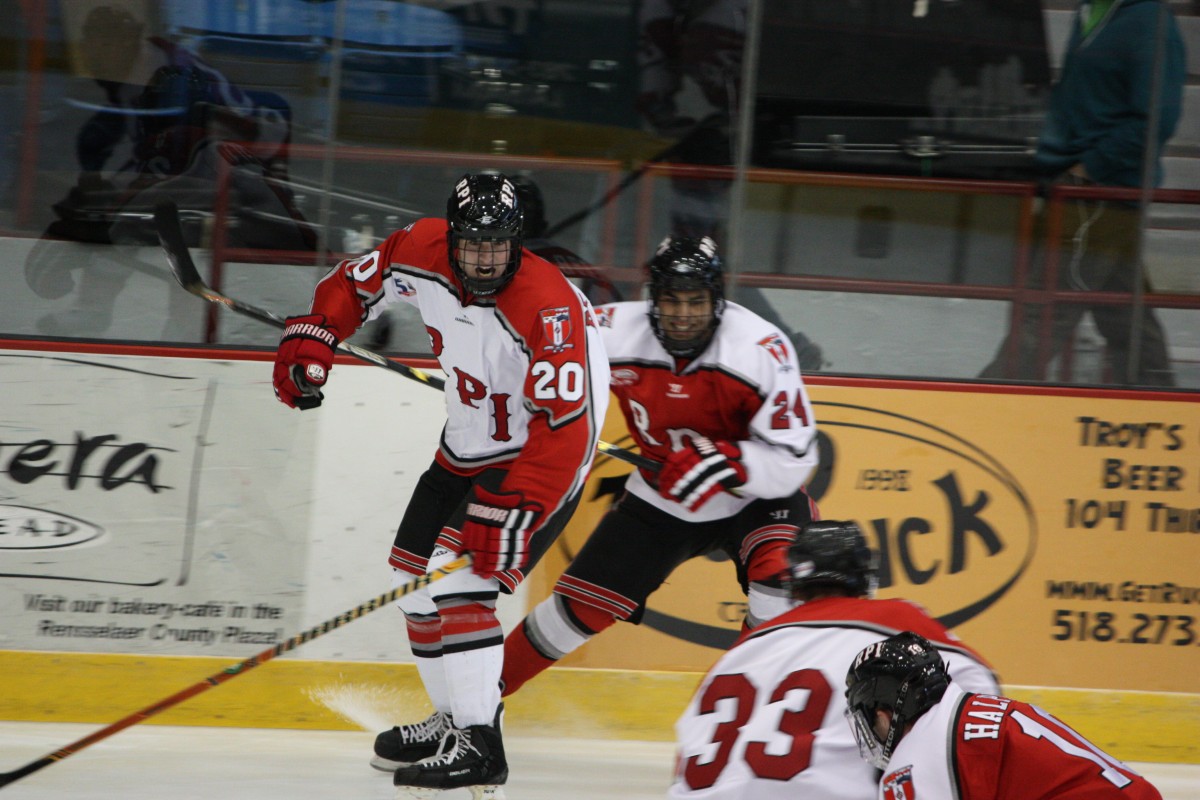 18. Kevin Beauregard (#20) yells as Josh Rabbani (#24) looks on

19. Justin Smith (#17) holds Tyler Helfrich (#15) against the boards as Johnny Rogic (#12) and Guy Leboeuf (#3) chase after the puck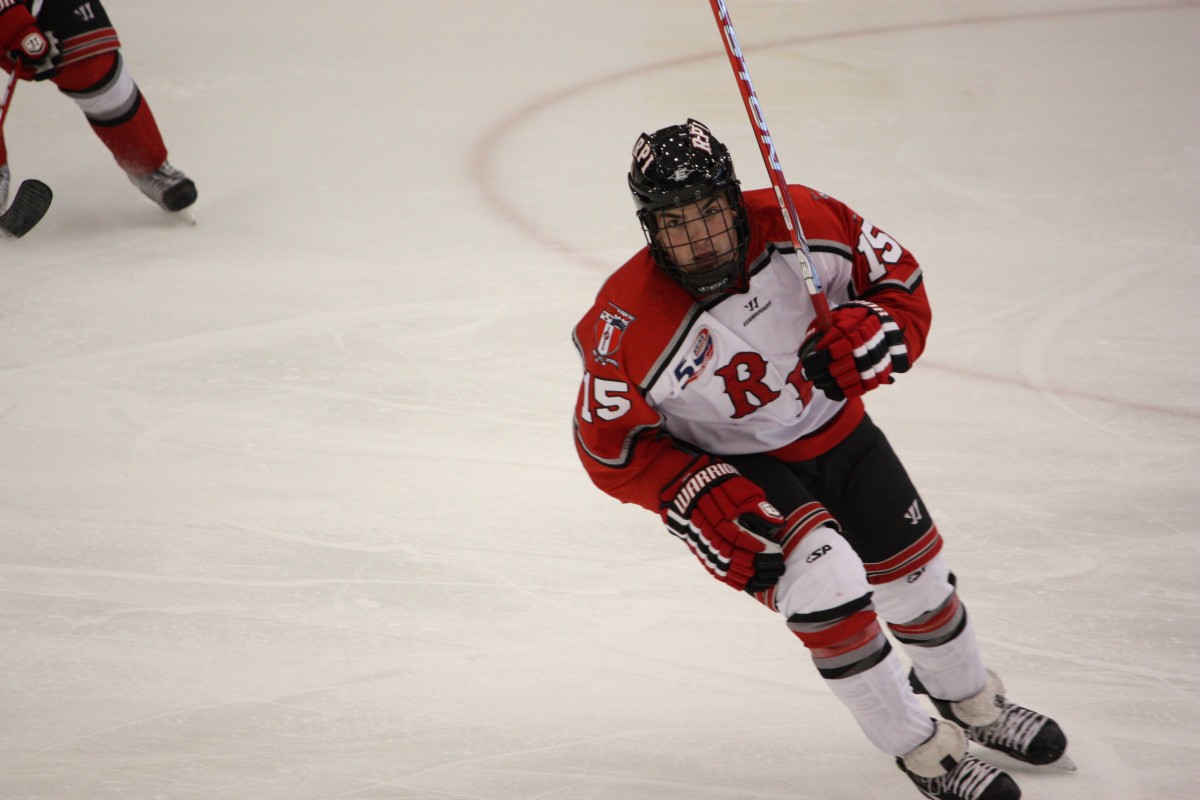 20. Senior forward Tyler Helfrich (#15)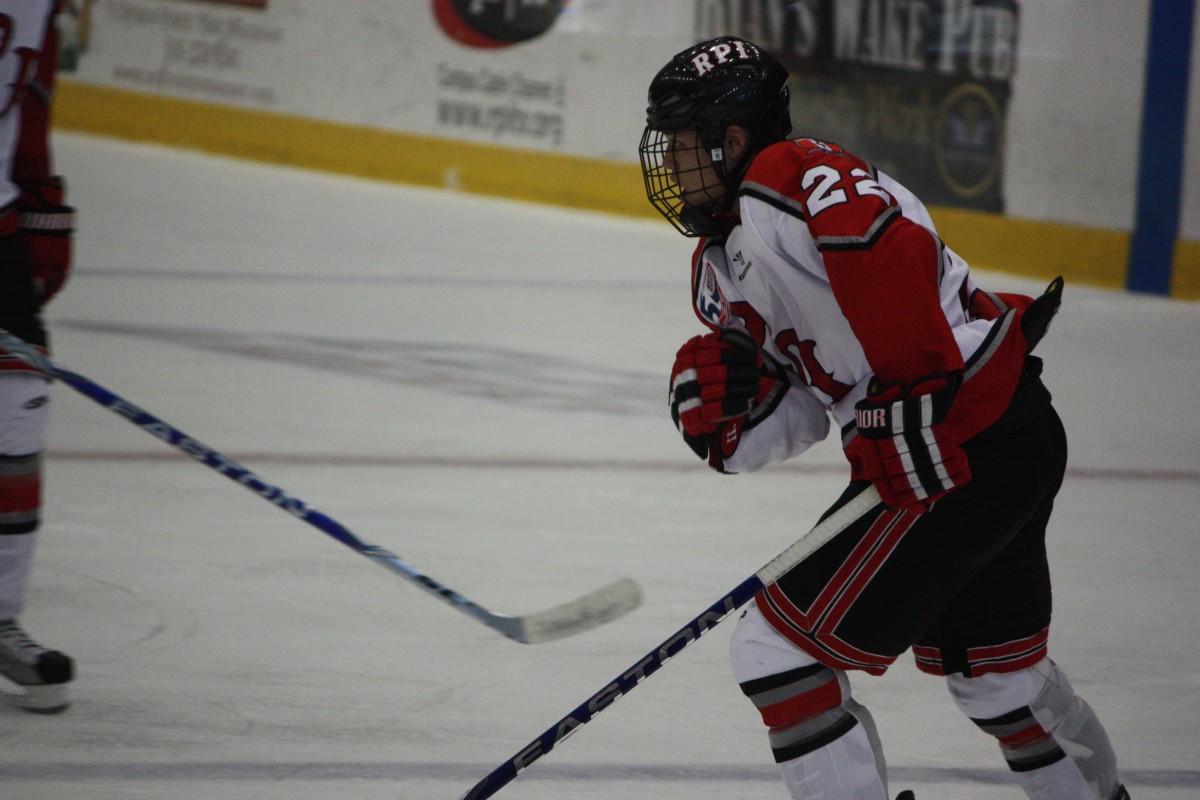 21. Sophomore forward C.J. Lee (#22)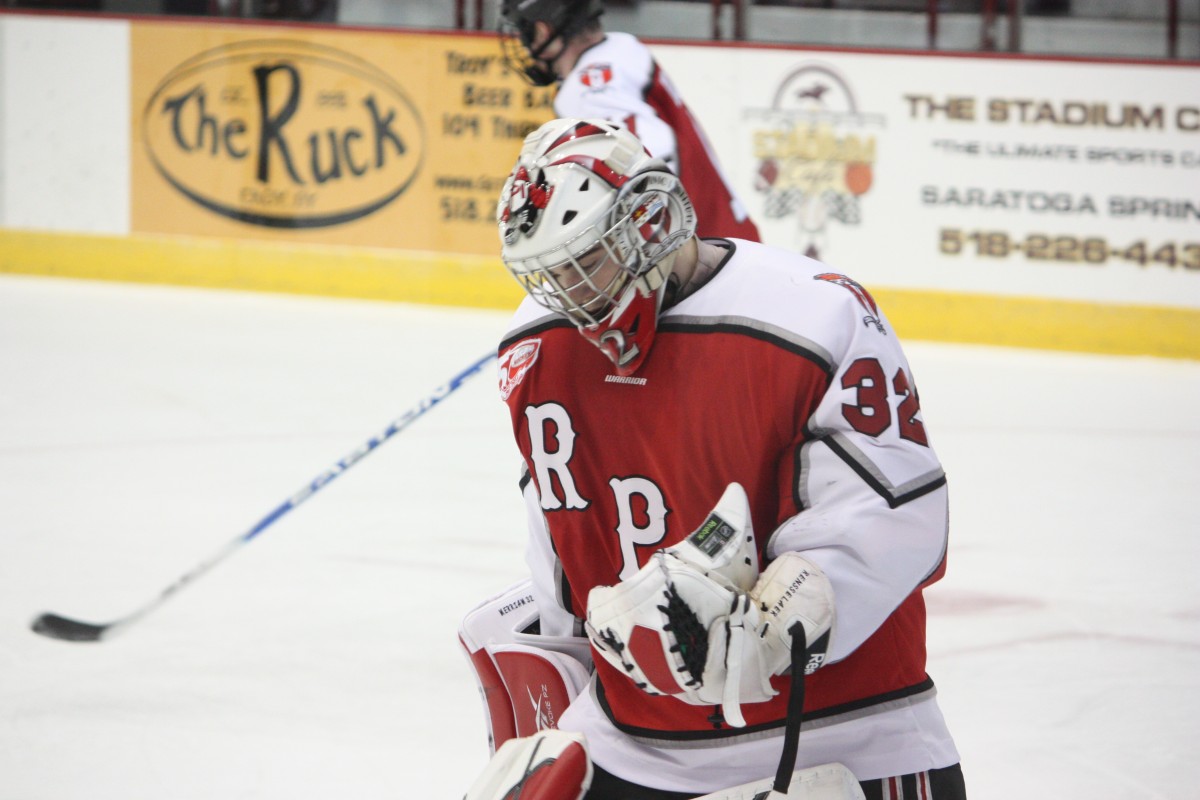 22. Sophomore goalie Bryce Merriam (#32)

23. The RPI Pep Band has been forced from its former home on the eastern stage to its new location in the stands

24. Senior defenseman Jeff Foss (#7)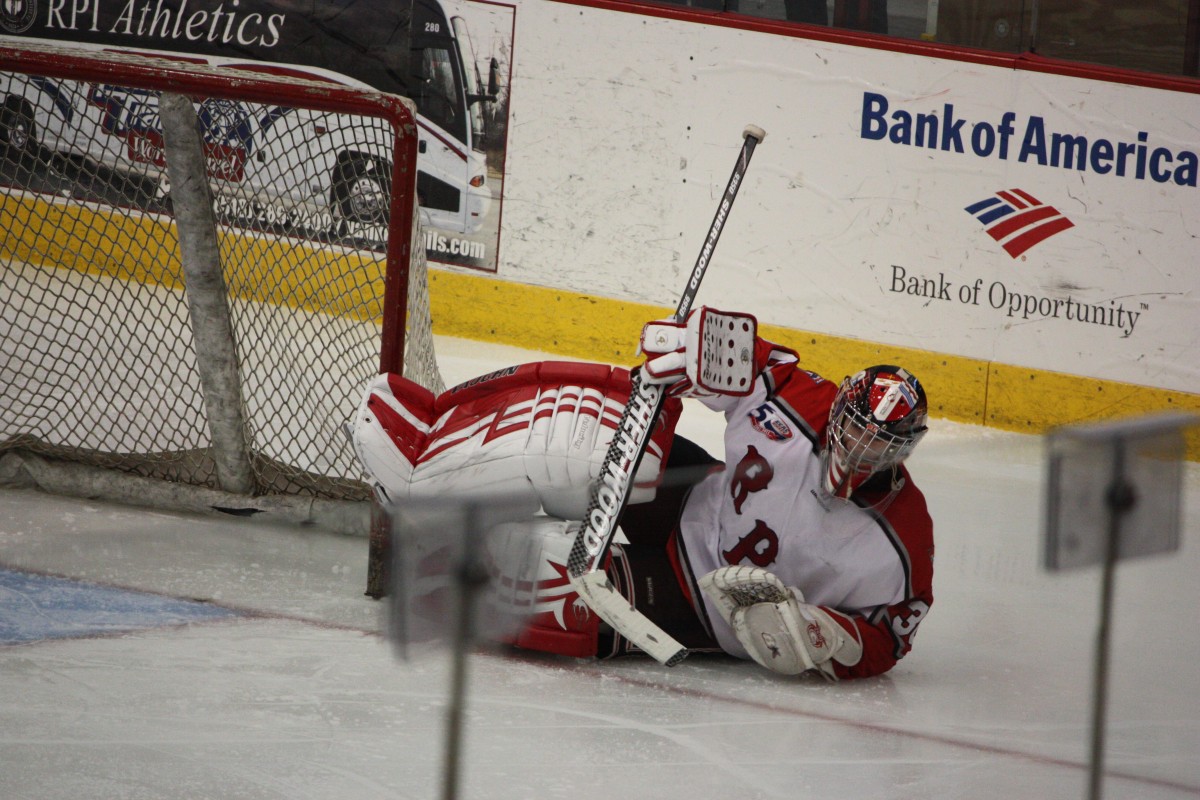 25. Allen York (#30) lays on the ice next to a deranged goal after a close save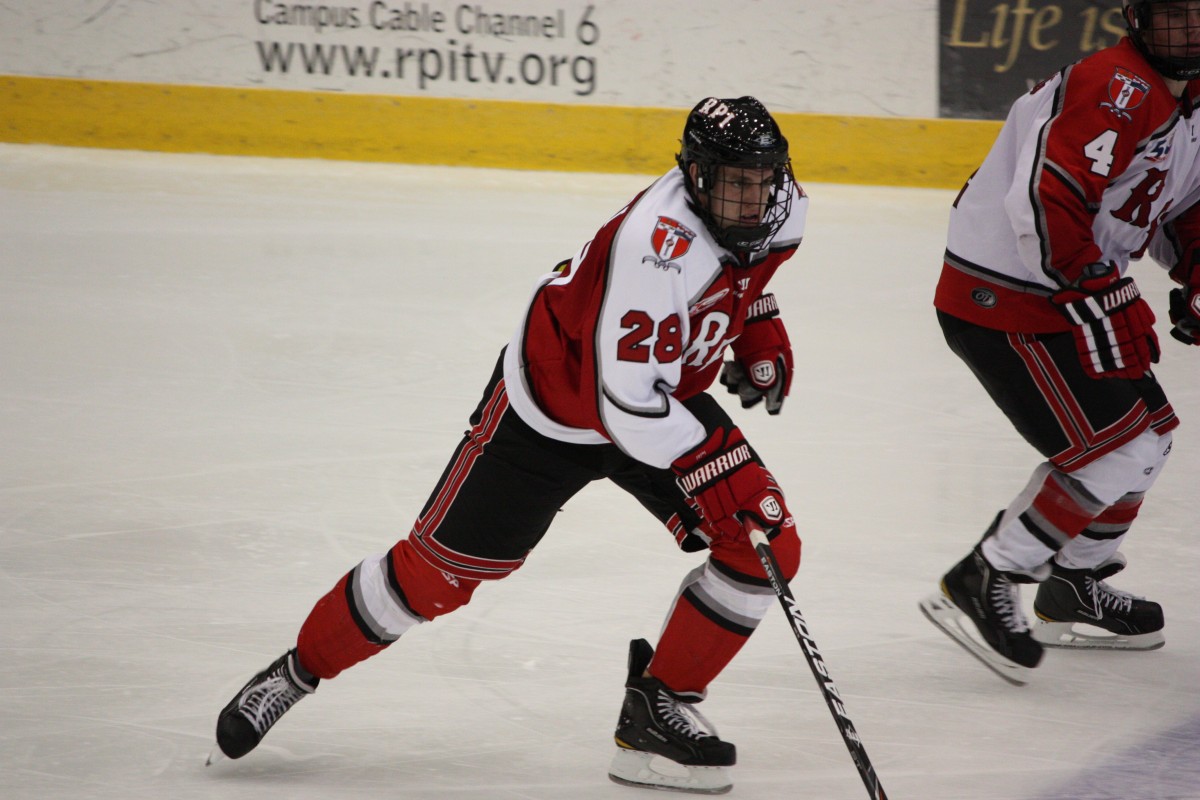 26. Freshman forward Matt Tinordi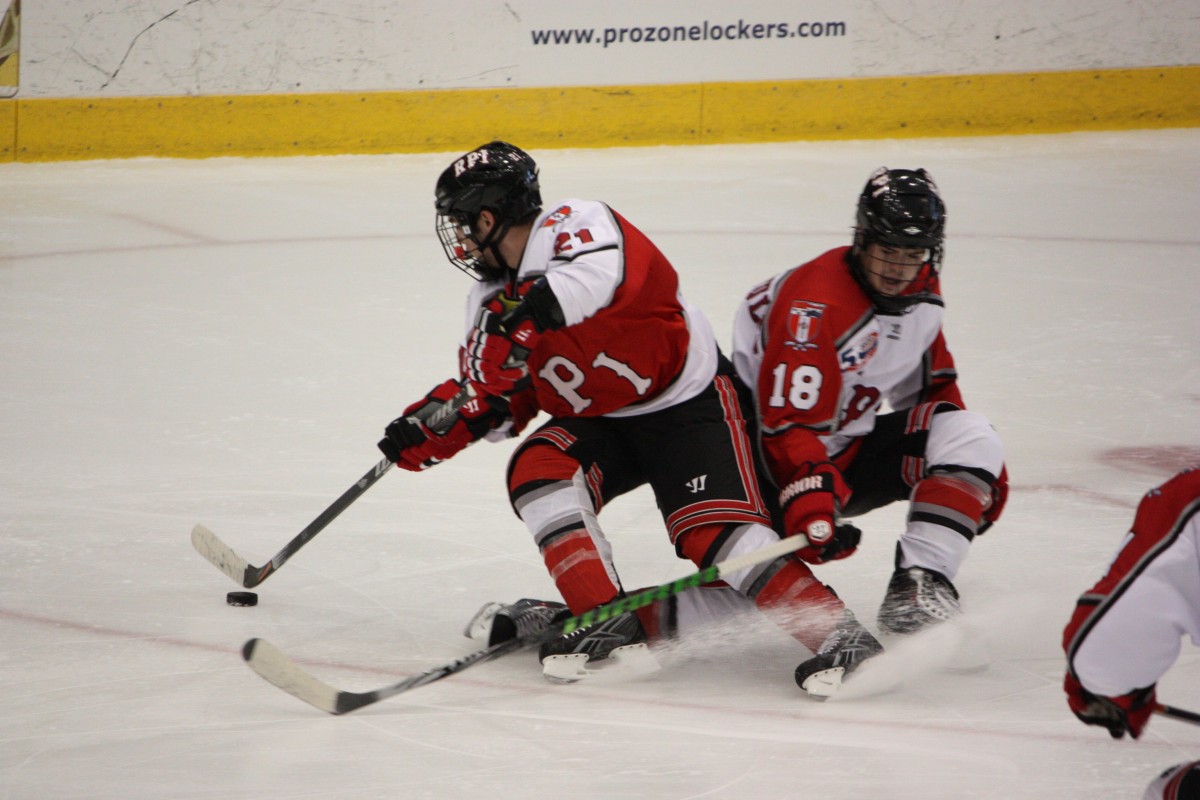 27. Alex Angers-Goulet (#18) trips Chase Polacek (#21), drawing a penalty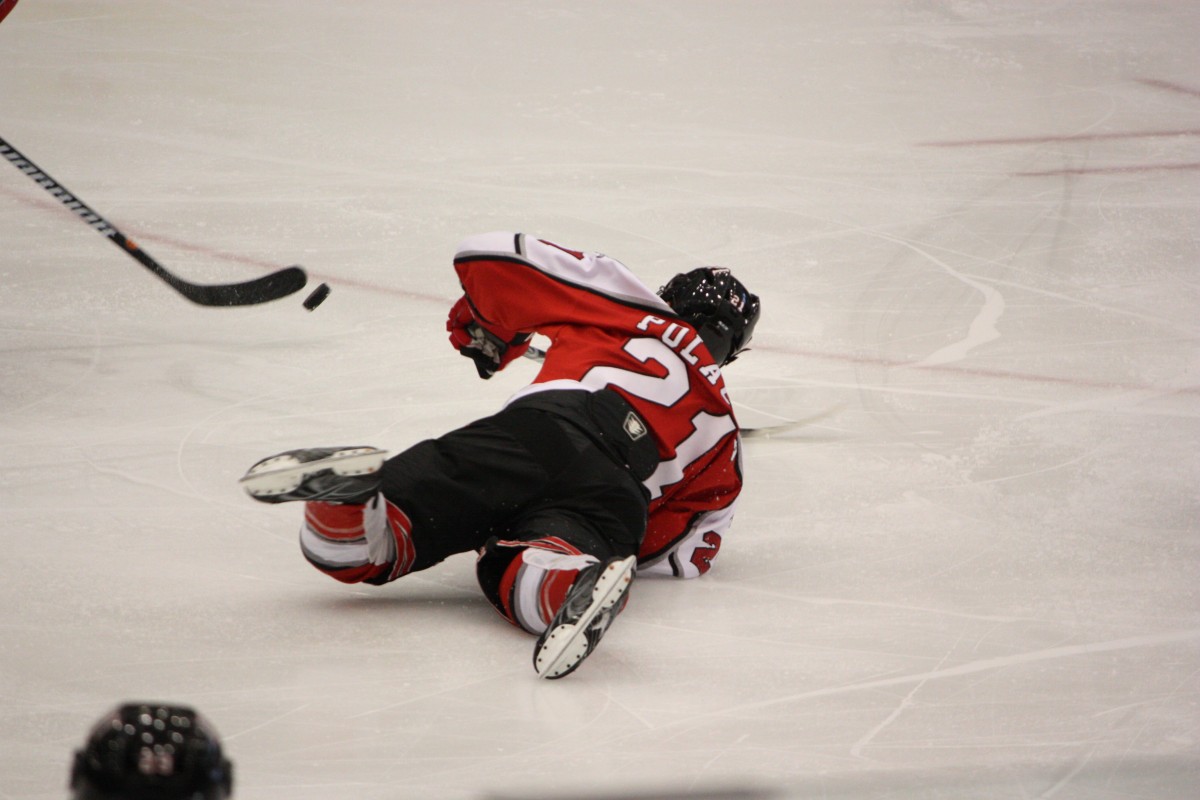 28. Chase Polacek (#21) slides along the ice after being tripped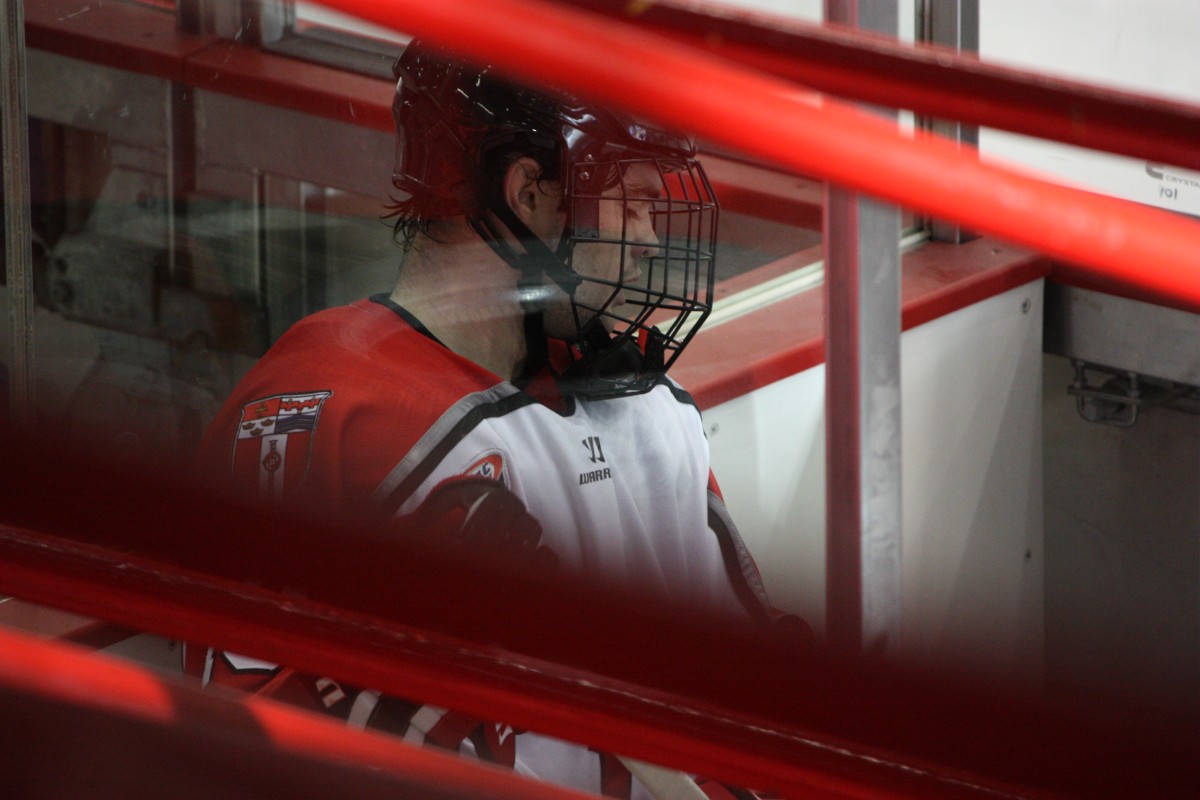 29. Alex Angers-Goulet (#18) contemplates his actions in the penalty box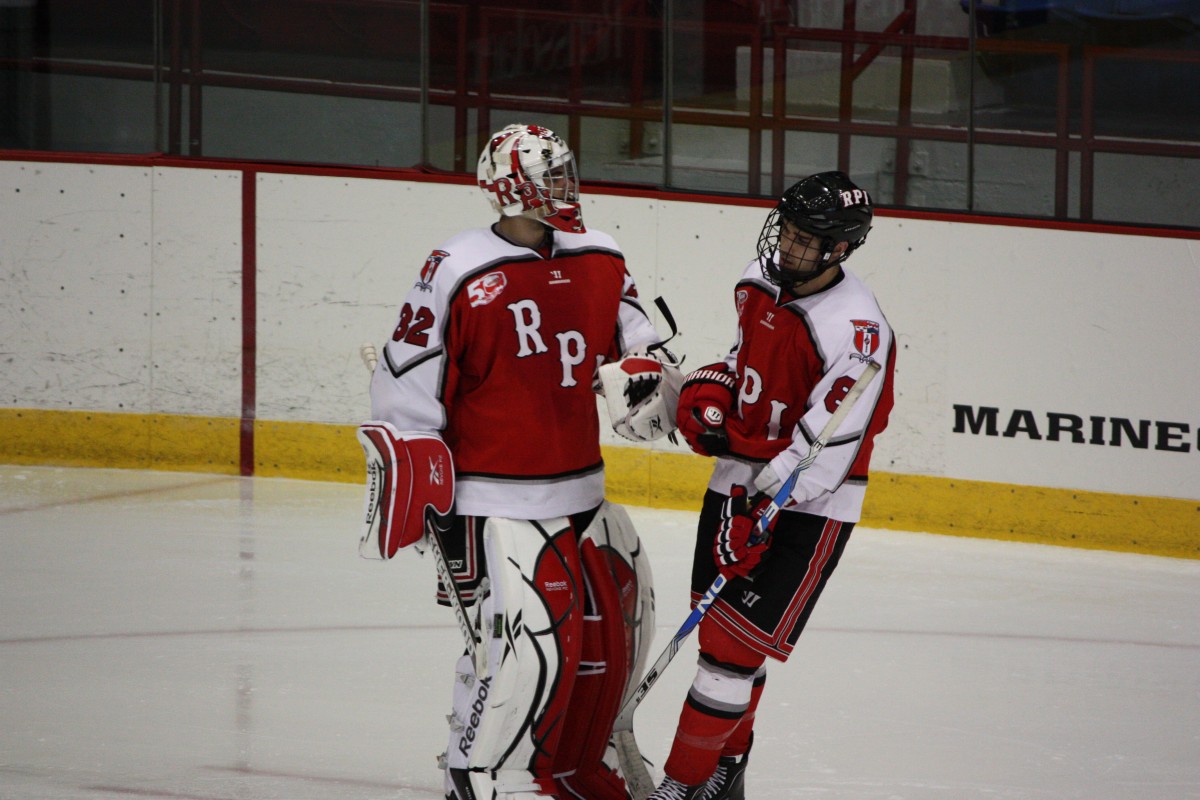 30. Mike Bergin (#8) and Bryce Merriam (#32) celebrate the equalizing goal (2-2)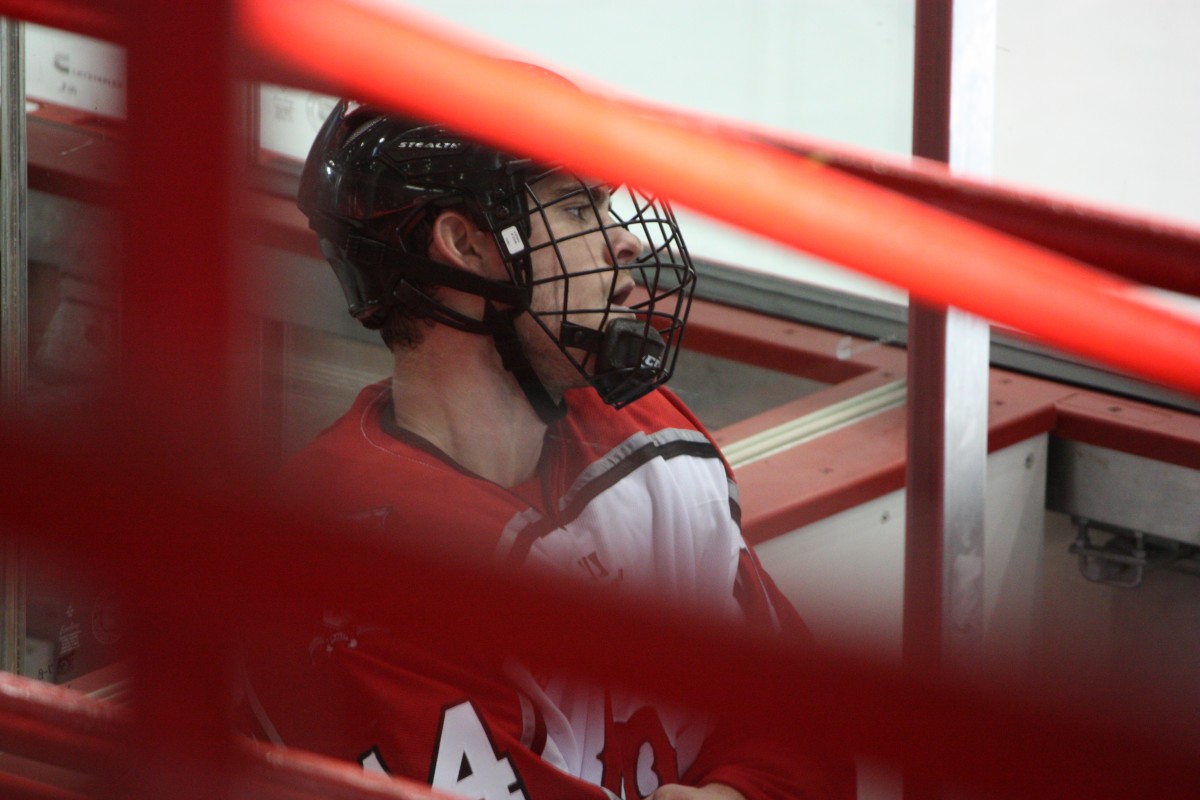 31. Sophomore Greg Burgdoerfer (#14) reacts to his time in the penalty box

32. Joel Malchuk (#13) dives after a puck as Bryan Brutlag (#4) races to intercept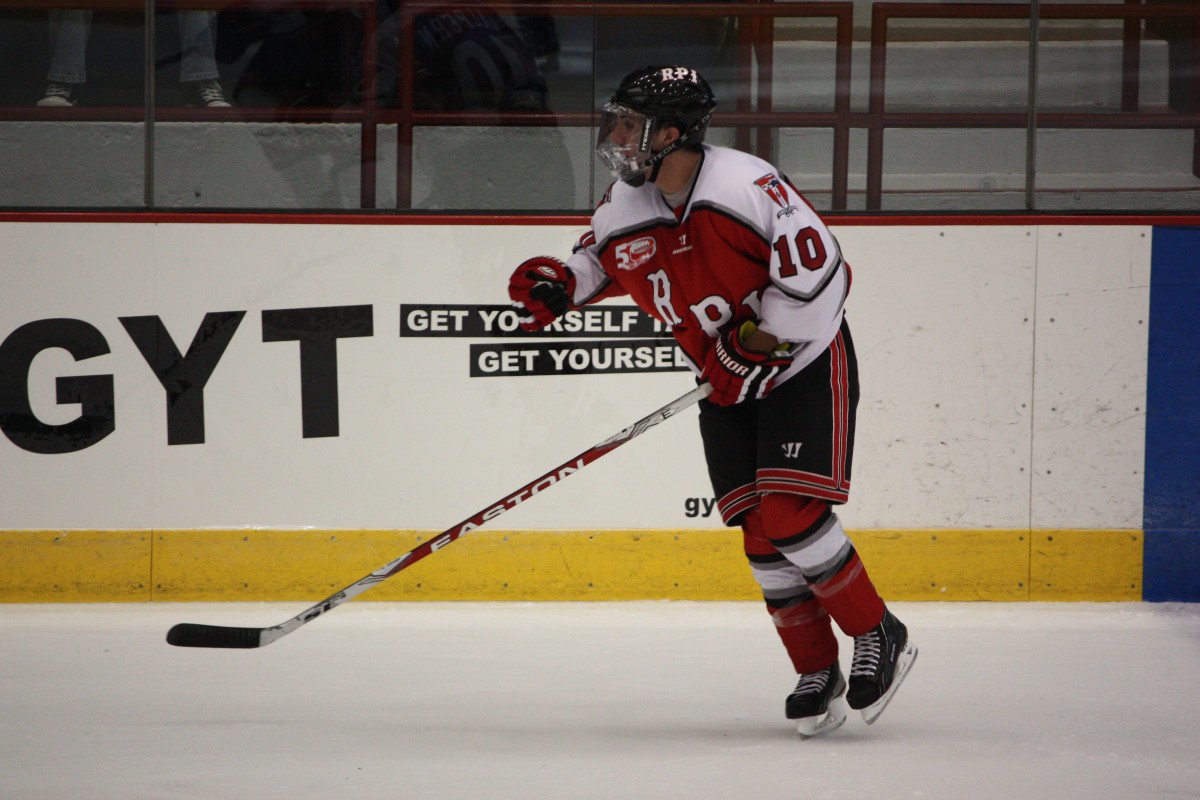 33. Senior forward Scott Halpern (#10)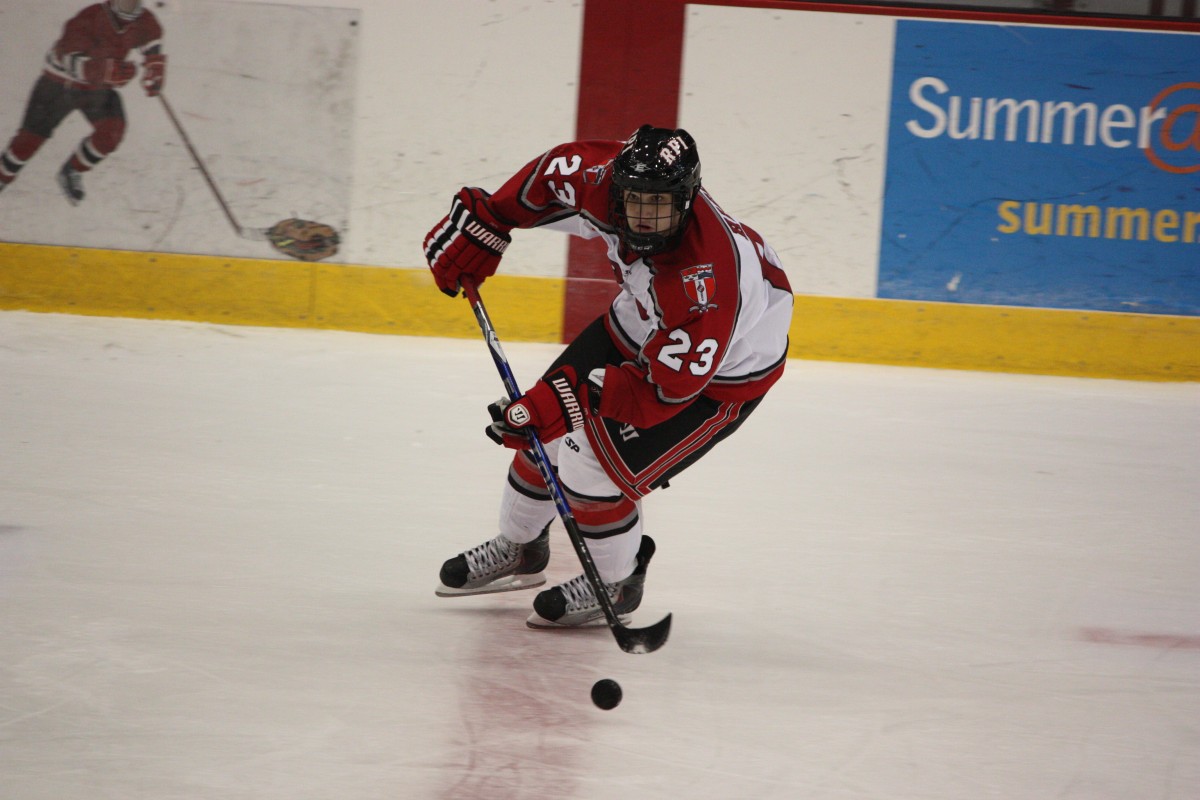 34. Freshman forward Brock Higgs (#23)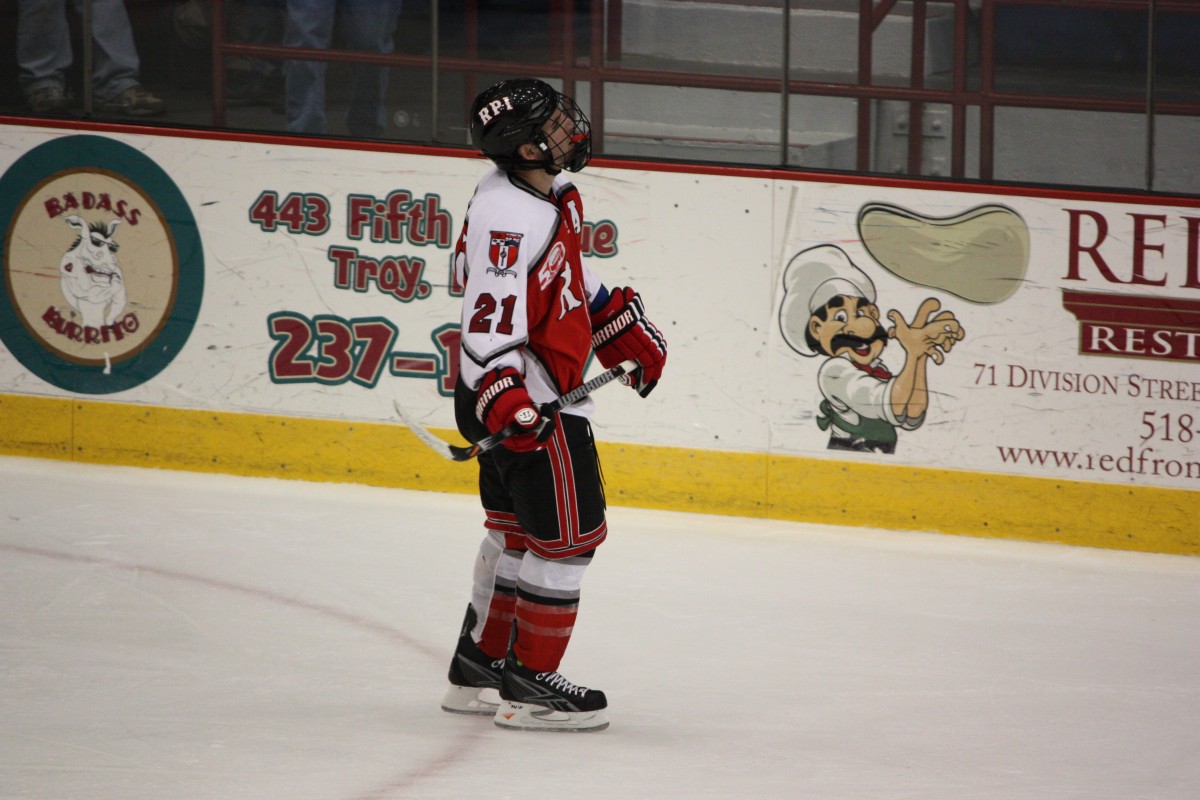 35. Senior forward Chase Polacek (#21) reacts to missing a shot during the final minute of regulation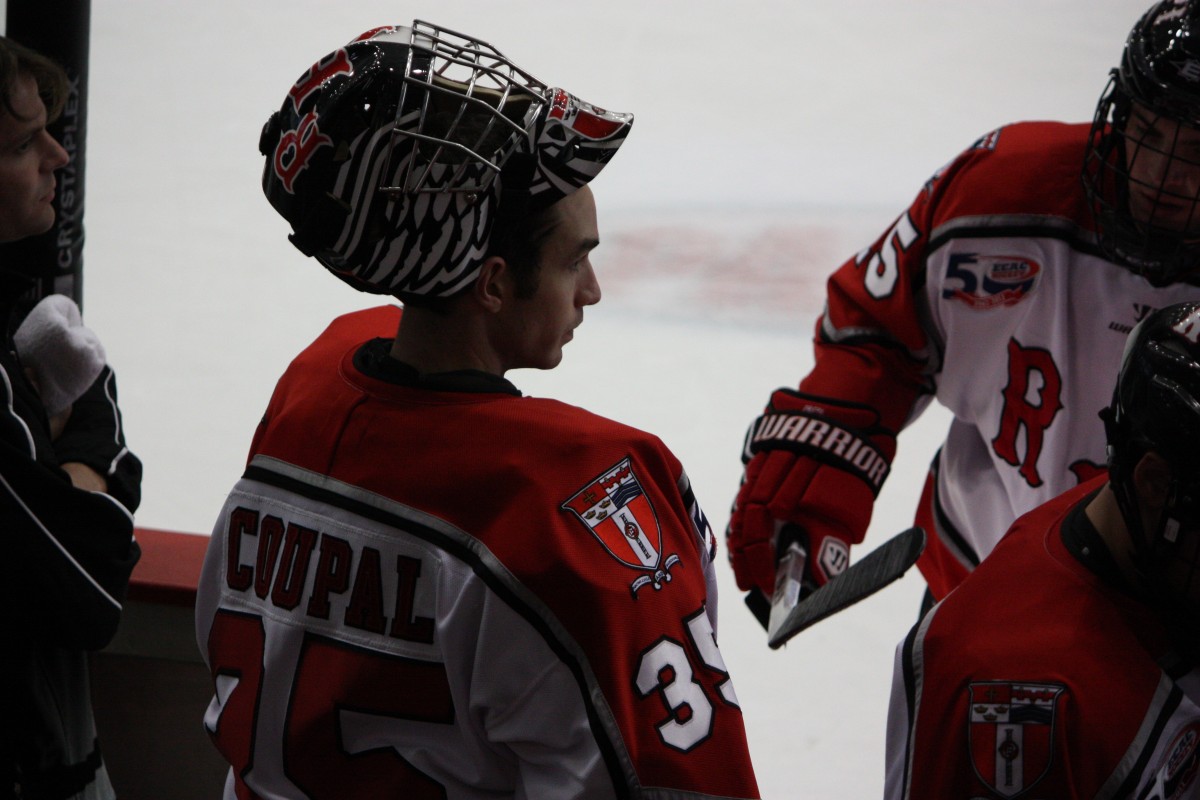 36. Junior practice goalie Jeremy Coupal (#35) confers with the team during the short break before overtime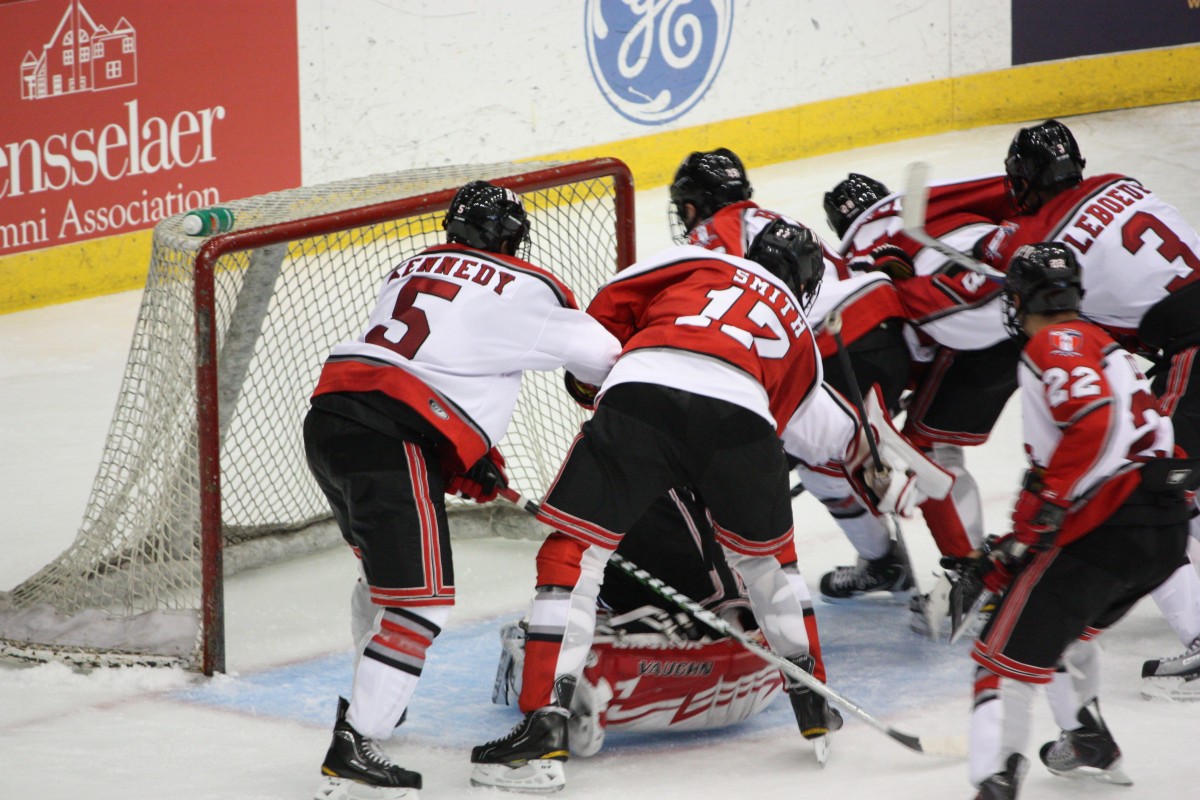 37. Allen York (#30) is knocked over during a scrum in front of the net

38. Tyler Helfrich (#15) loses his footing during the same play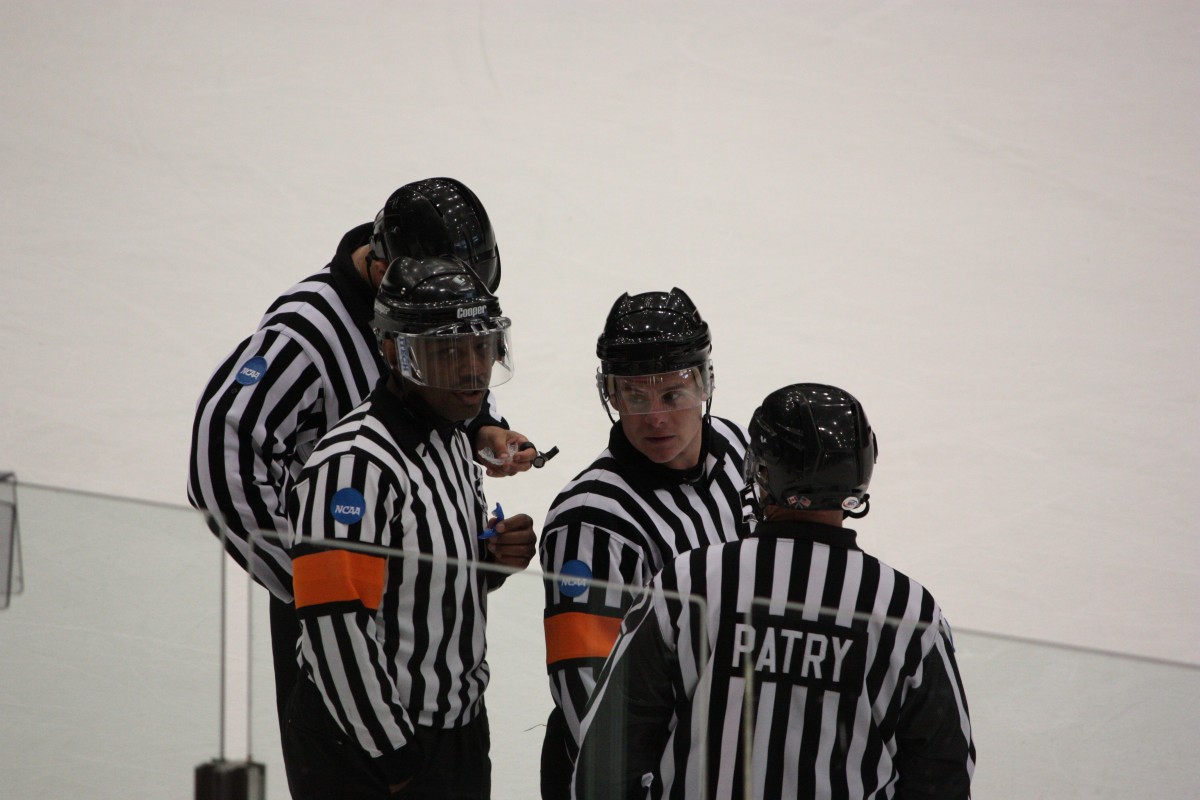 39. The referees agree to settle the tied game via a shootout among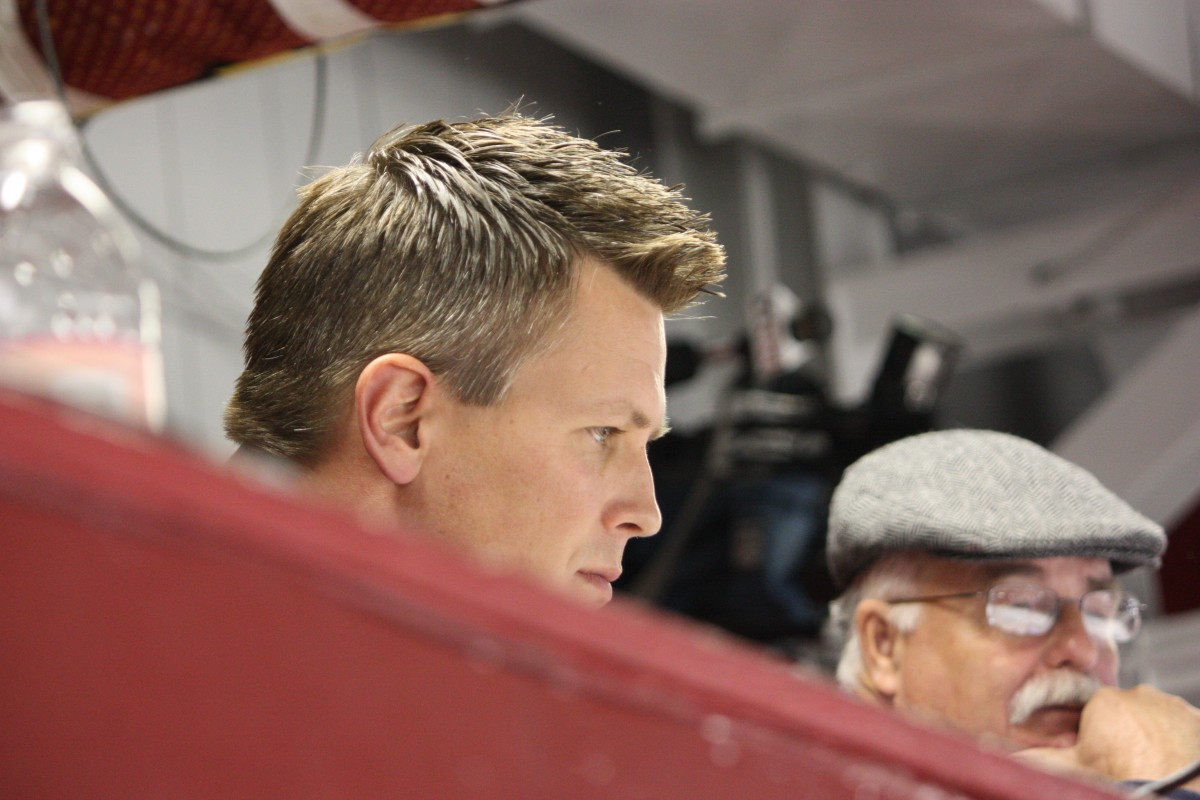 40. Head Coach Seth Appert and Troy Record reporter Ed Weaver look on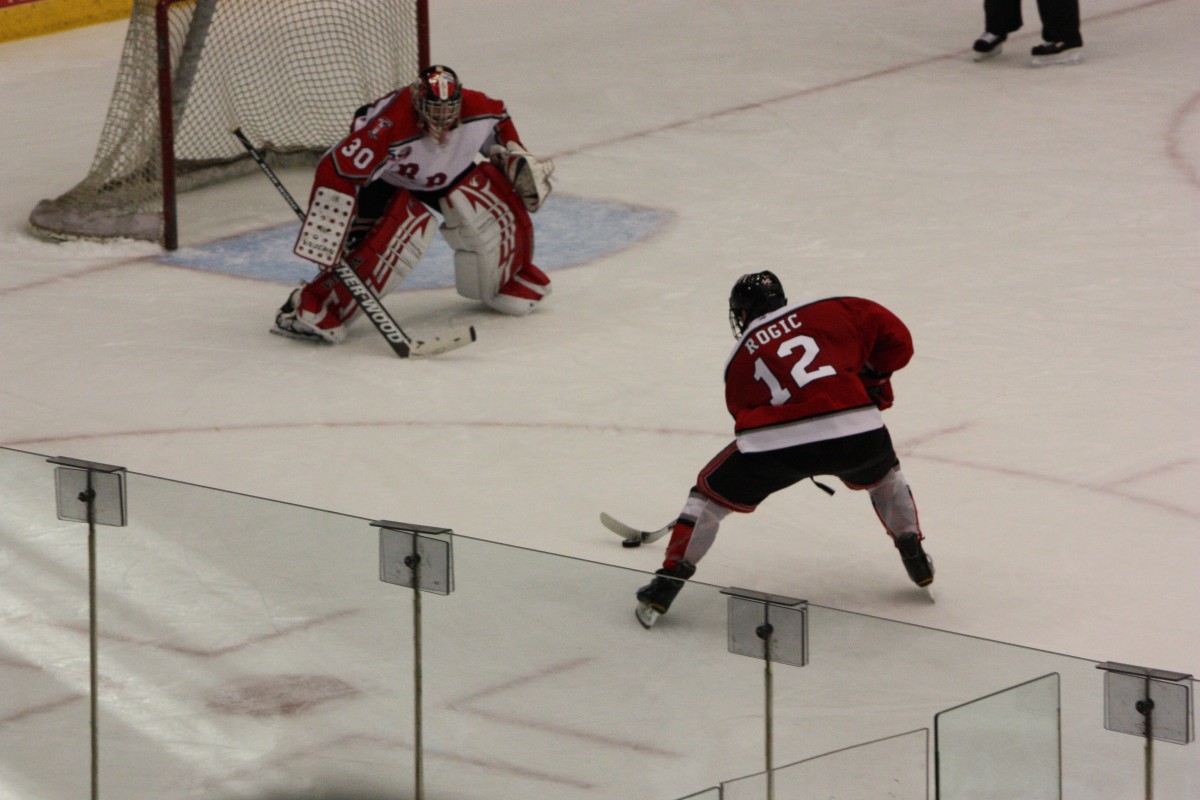 41. Johnny Rogic (#12) prepares to take his shot against Allen York (#30)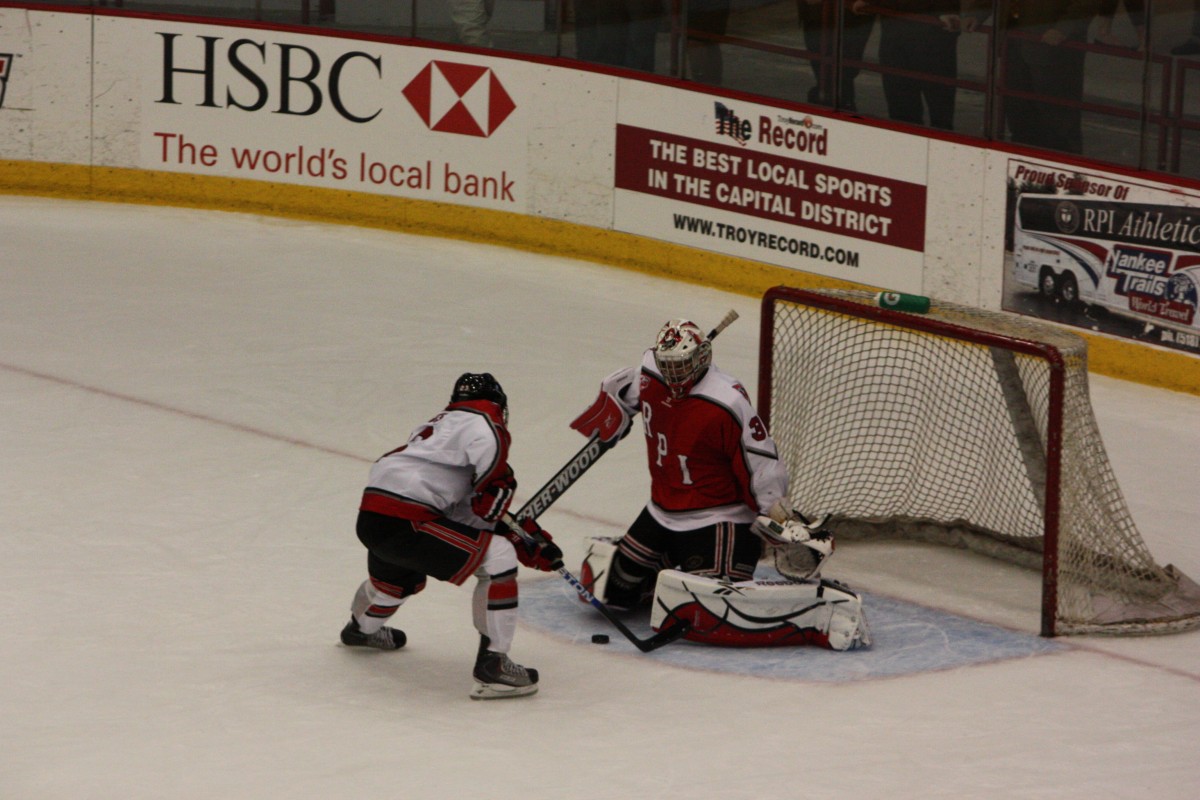 42. Brock Higgs (#23) fails to negotiate the puck around Bryce Merriam (#32)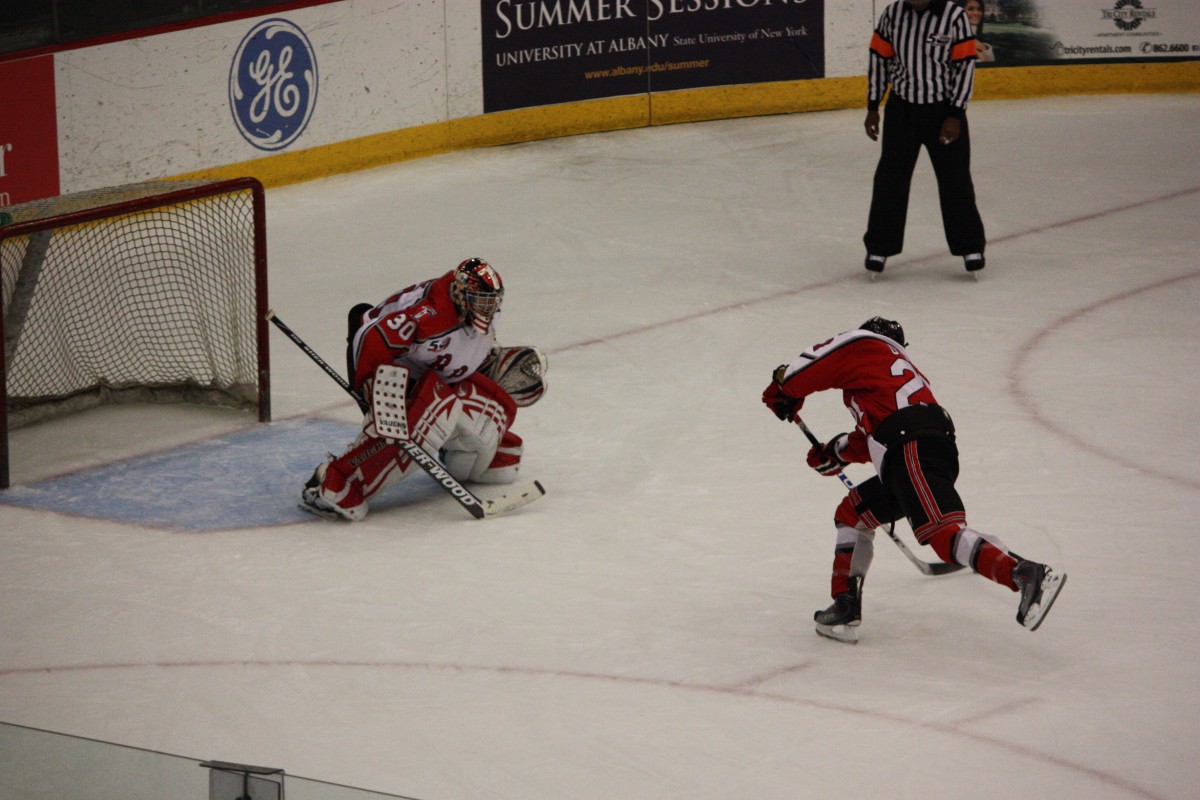 43. Marty O'Grady (#27) lines up his shot against Allen York (#30)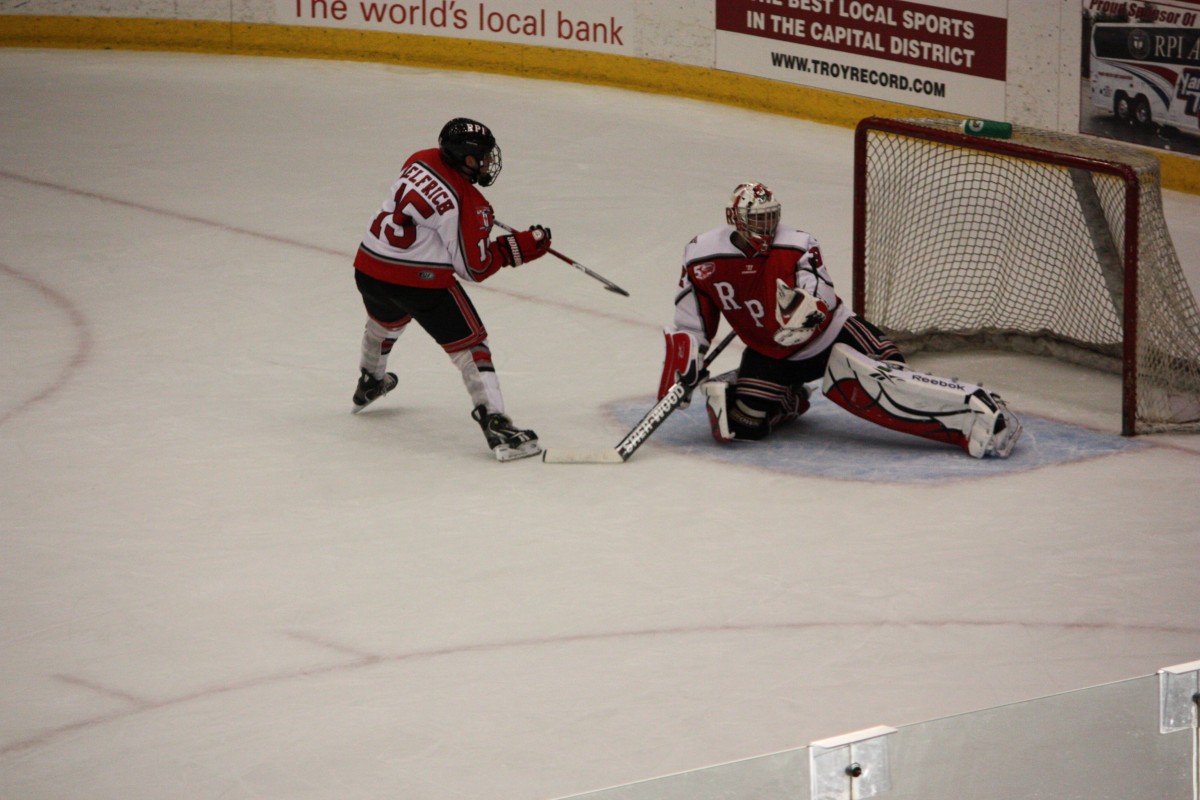 44. Tyler Helfrich's (#15) shot goes wide right of Bryce Merriam (#32)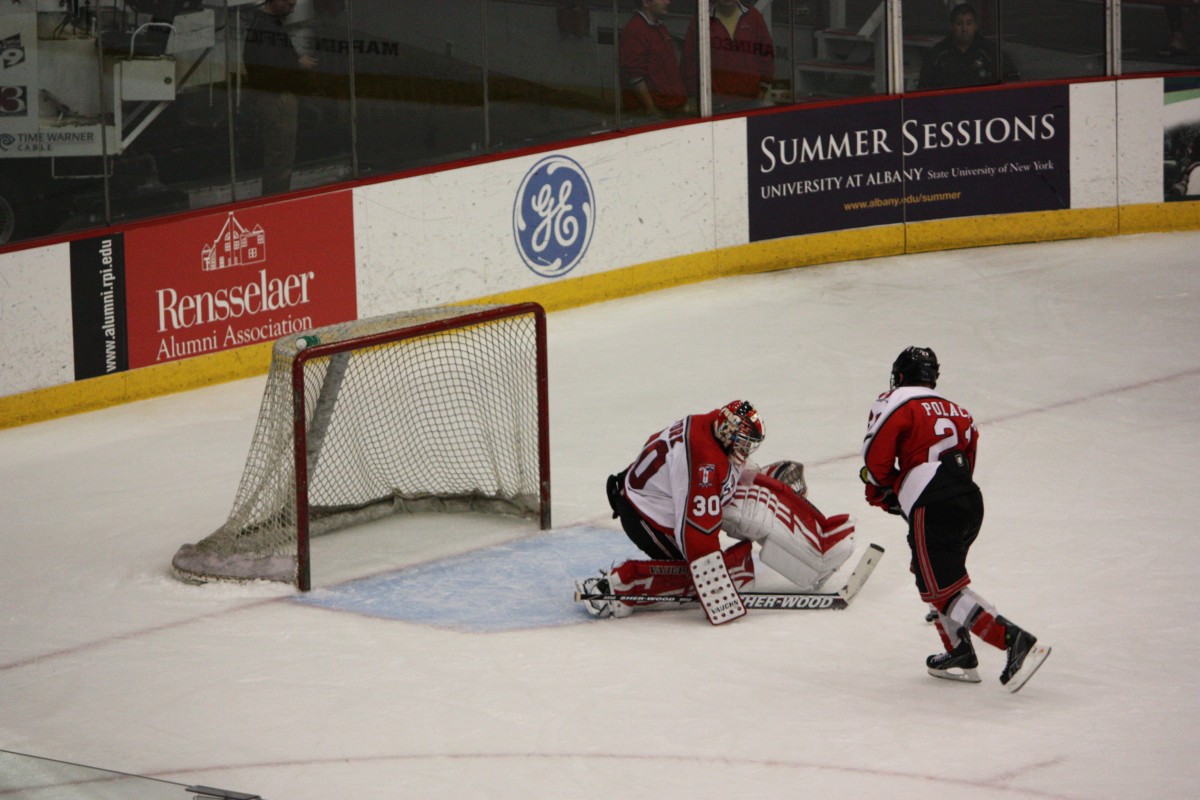 45. Allen York (#30) deflects Chase Polacek's (#21) shot, keeping the shootout scoreless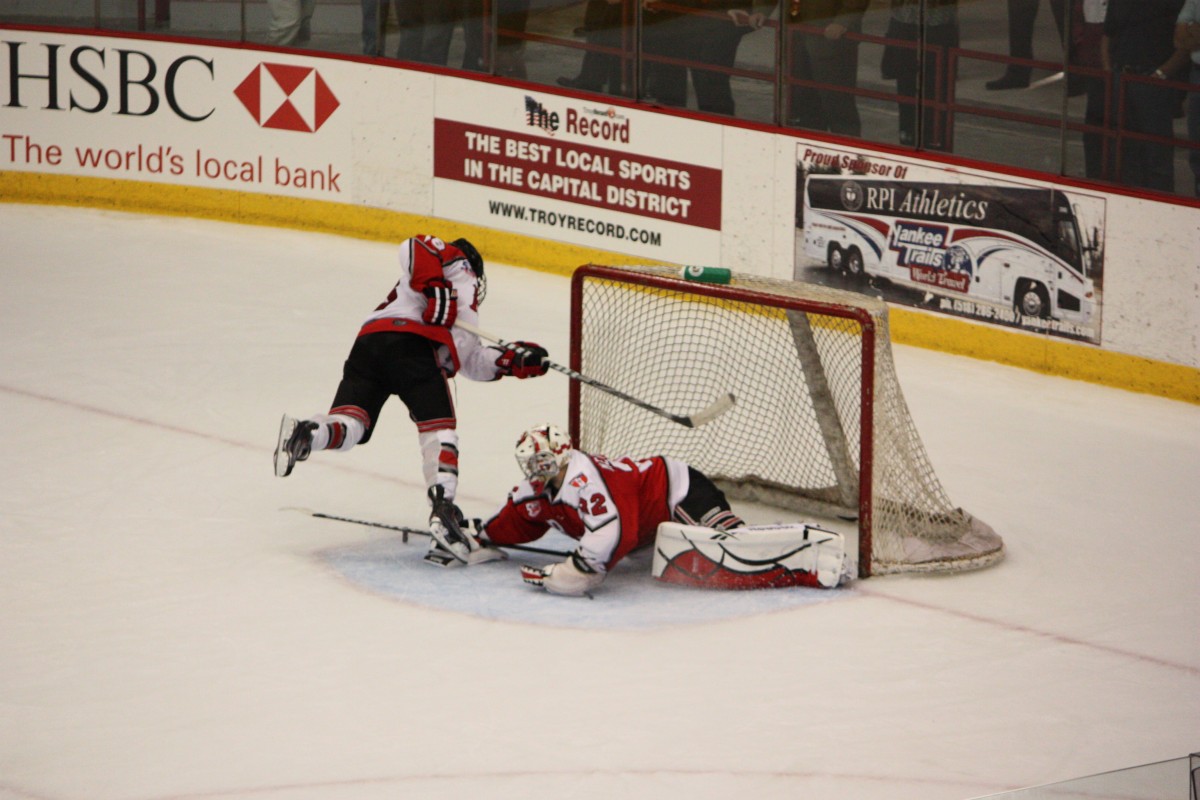 46. Alex Angers-Goulet (#18) trips over Bryce Merriam's (#32) stick as his shot is deflected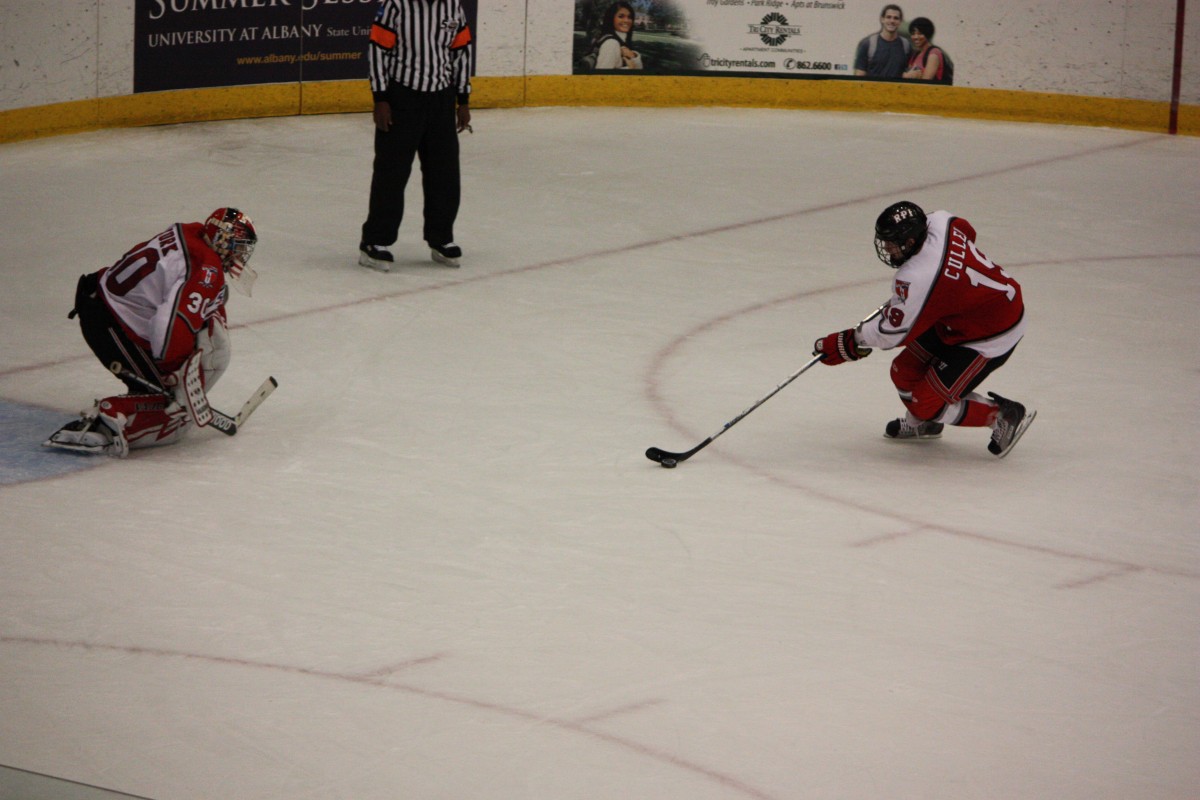 47. Patrick Cullen (#19) squares up against Allen York (#30)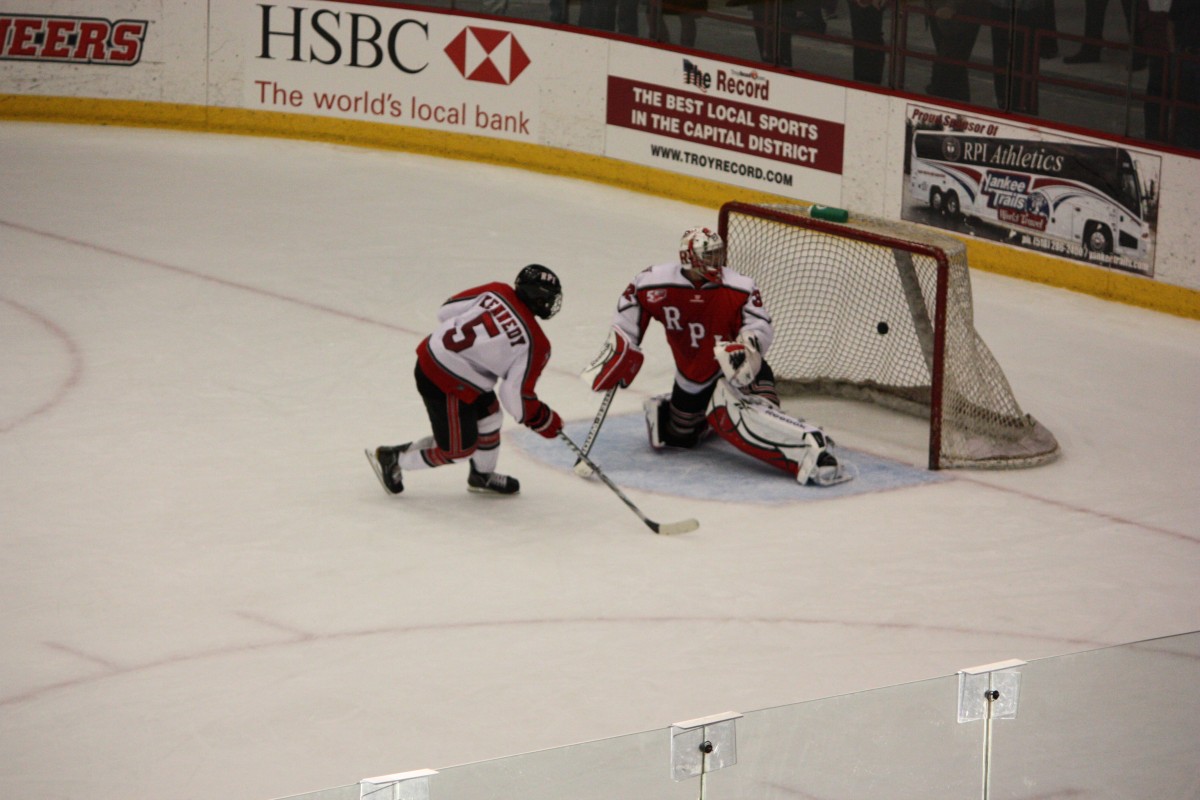 48. John Kennedy (#5) floats the game winner passed Bryce Merriam (#32)

49. The White team celebrates their victory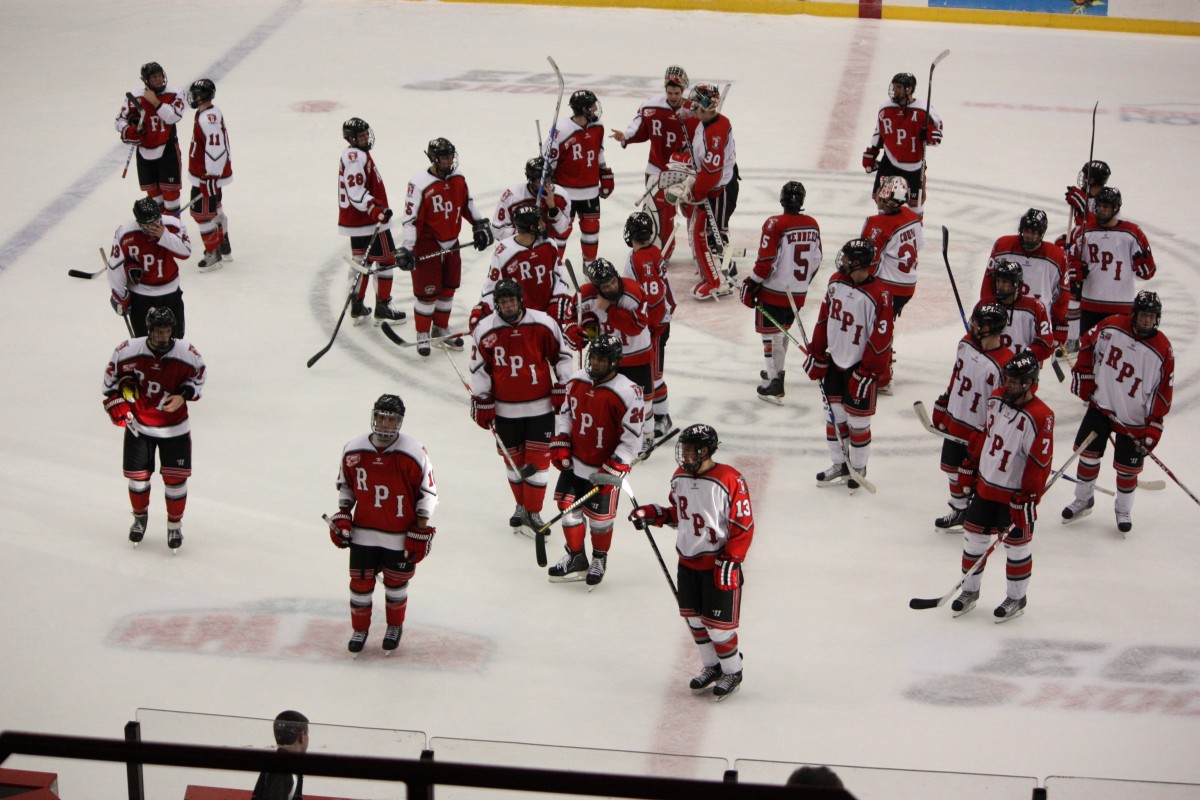 50. The team returns to the locker room after a successful and entertaining scrimmage