Monday, October 12th, 2009
On Friday, somehow Peter, Fernie, Kevin, Jinzhen, and I decided to plot a 5′ by 2.5′ poster of Dr. Carothers, our CompOrg professor. The printing stemmed from the fact that Dr. Carothers has a 4k by 3k resolution .jpg image of himself on his teacher website. The size is supposedly the largest the plotter in the VCC will print.
Jinzhen presents the results: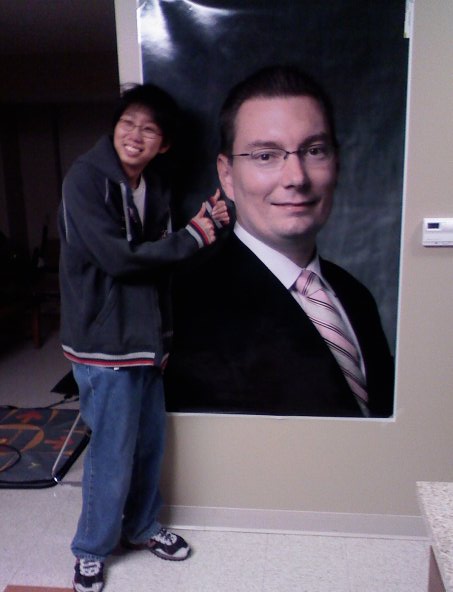 Another view of the finished product, including various other things in my dorm/apartment's common area:


(Note that the image on the projector is the picture of Jinzhen with the poster on Facebook)
We're unsure as to who our next plotting victim may be, but there has been the suggestion of Dr. Cutler.